Dishin & Swishin 2/21/13 Podcast: Looking at the "Student" part of "Student-Athlete" with UConn's Heather Buck & Duke's Haley Peters
[display_podcast]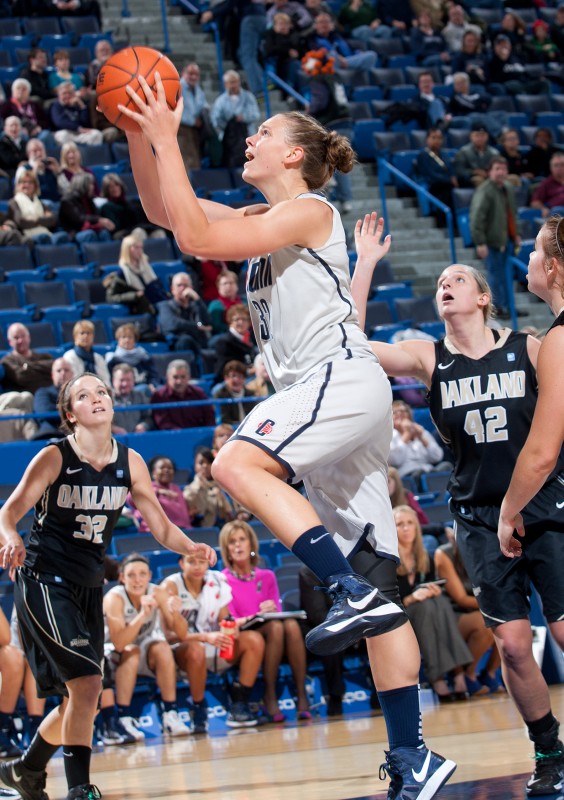 While we enjoy watching the incredibly talented young women that play college basketball on the basketball court, do we ever give much thought to the time they need to spend off the court, focusing on their academics?
This is not the same as men's college game, where the most talented leave school after a year or so of playing ball. Some may return for their degree if they are dedicated to the goal, some may not.
The women cannot leave school early for the riches of the NBA, signing multi-million dollar contracts as twenty year olds. To make big money the women need to play year round. It is a short career, made even shorter by the abuse on the body from playing without breaks, and earning their academic degrees is a more valuable to them than it is for the men.
Today on the Dishin & Swishin podcast, we take a look at the "student" part of student-athlete. The guests on the podcast, Connecticut senior center Heather Buck and Duke junior forward Haley Peters, have achieved team and individual success on the basketball court, but they are really excelling of the court as well.
Buck is a nursing student at UConn, juggling practices, games, and basketball related travel with class time and hospital rotations. She is focusing on pediatric and emergency care in a hospital setting, and our interview was actually conducted during her lunch break while on her shift at the prestigious Connecticut Children's Hospital.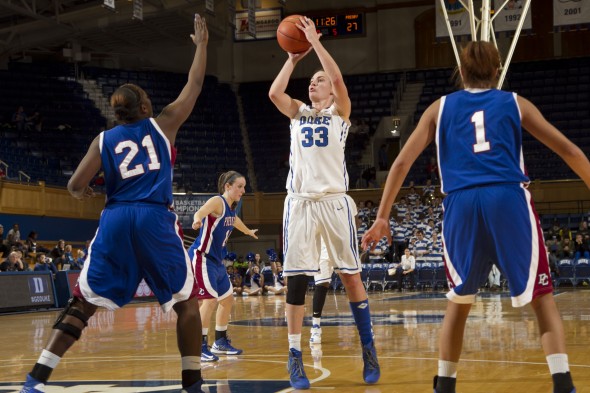 Peters is a political science major who spent the summer interning for Congressman David Price, and she has been exploring various aspects of Washington politics through that internship. As a high school student, Peters achieved a perfect score on the ACT test (something she said her teammates rib her about constantly), and has earned All-District Academic honors throughout her time at Duke.
Of course we also talked some on court goodies with the young ladies.
Buck faces senior night this weekend, and we discussed facing those emotions and her role as a Husky, and the thoughts of her family as well, plus the recent game against Baylor and what that means going forward.
Peters and Duke are facing the remainder of their season without star guard Chelsea Gray, and we discussed the adjustments the team is making, the improving health of her teammates, and the significance of the disappointing second half against Connecticut, and how the Devils are making the changes to not let it happen again.
Overall a fascinating look into the off court as well as on court lives of two extremely talented student-athletes on and off the court. Success may or may not come to them through basketball, but there is no denying they are extremely well equipped to succeed in life.
Enjoy the podcast!