Washington Mystics acquire center Kia Vaughn from New York Liberty in exchange for 1st round pick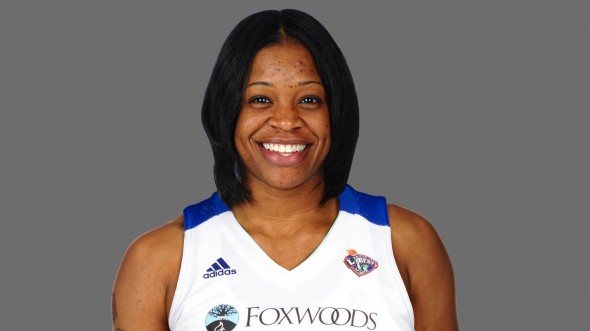 From the Mystics:
Washington Mystics General Manager and Head Coach Mike Thibault announced today that the team has acquired center Kia Vaughn and a second round pick (17th overall) from the New York Liberty in exchange for their first round pick (seventh overall) recently received from the Atlanta Dream.
"This is another big step in our re-making of this team," said Thibault. "Kia is a proven but still young veteran who can play both post positions and will be a great compliment to Crystal Langhorne. She has made great strides since she came into the league and yet I think her best basketball is still ahead of her. We are excited to have her and look forward to her having a major impact on our bright future."
A 6-4 center from Rutgers University, Vaughn was selected by the Liberty in the first round (eight overall) of the 2009 WNBA Draft and has averaged 5.9 points and 4.0 rebounds in 129 career games. In 2011, in addition to starting every contest, she set career highs in every category (including 10.1 points and 6.7 rebounds per game) on her way to being named the league's Most Improved Player. Vaughn assisted the Liberty to three consecutive playoff appearances (2010-2012) and has averaged 6.2 points and 5.5 rebounds per game in post season play.
One of only four players in Rutgers history to record more than 1,000 points and 1,000 rebounds in career, Vaughn was named to numerous All Big-East teams.
The Mystics currently hold the fourth, 17th, 19th and 25th picks in the 2013 WNBA draft.