Big 12 and SEC Announce 2016 Women's Basketball Challenge Schedule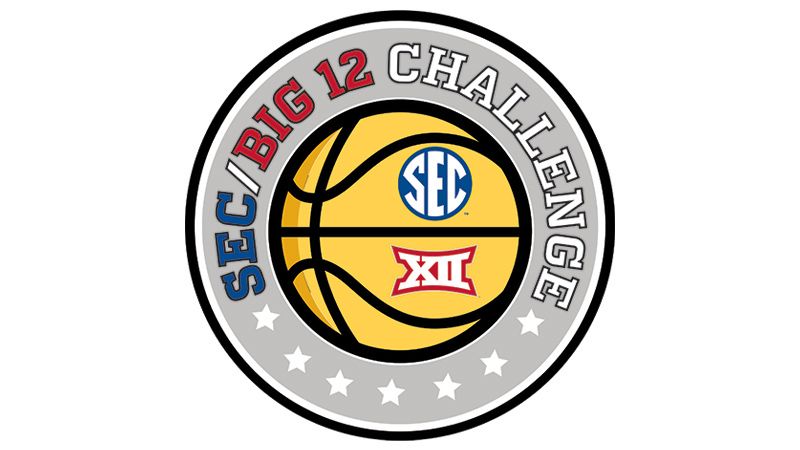 The Big 12 and Southeastern conferences announced the 2016 schedule for their Women's Basketball Challenge which will feature every team from the Big 12 against 10 squads from the SEC. The games will be scheduled over the dates of Thursday-Sunday, December 1-4. Times and television broadcasts will be released when available.
This season marks the first in which 10 games will be played. The format consists of five home games on campus sites for each conference.
Two teams from each league participated in the past two years with the conferences splitting the games each season for an overall 2-2 series record.
Half of the contests feature at least one team that was ranked in the final 2015-16 USA Today coaches' poll while three will highlight top 25 matchups.
"We look forward to all 10 of our women's basketball teams competing in the 2016 SEC/Big 12 Challenge," said Big 12 Commissioner Bob Bowlsby. "These marquee non-conference matchups should provide four-consecutive days of quality competition and excitement for fans across the country."
"The Southeastern Conference looks forward to the expansion of an enhanced competitive event with our Big 12 friends," said SEC Commissioner Greg Sankey. "The SEC/Big 12 Challenge in women's basketball will showcase the strength and depth of our women's basketball teams and provides fans from both conferences with exciting games."
2016 SEC/Big 12 Women's Basketball Challenge Schedule
Thursday, December 1
Oklahoma at Kentucky
South Carolina at Texas
Friday, December 2
Auburn at Kansas State
Saturday, December 3
Texas Tech at Arkansas
Georgia at Oklahoma State
Mississippi State at Iowa State
Sunday, December 4
Kansas at Alabama
TCU at LSU
Baylor at Tennessee
Ole Miss at West Virginia