Ranked Cal hosts a tough Houston squad in season opener
This slideshow requires JavaScript.
California vs Houston
Tuesday, Nov. 6, 7 p.m. PT, Haas Pavilion, Berkeley, CA
Live Stream | Live Stats
BERKELEY – With a No. 24 ranking in the preseason Associated Press poll and votes in the USA Today Coaches' poll, Cal comes into the season as a highly regarded squad. The team will be tested right away with an opening day matchup against American Athletic Conference program Houston.
Even though powerhouse UConn has dominated the American since the league's inception in 2013, Houston made waves last season under fifth-year coach Ronald Hughey who is rebuilding the Cougars into a respected and tough contender. Houston had a 20-win campaign last season, heading to the postseason for the first time since 2010-11 with a berth in the WNIT.
Houston on the Rise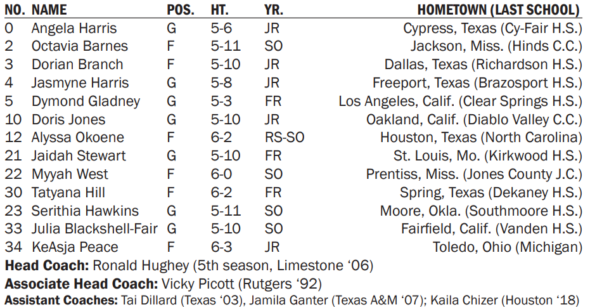 The Cougars return leading scorer in guard Jasmyne Harris who averaged 19.6 points per game. Fellow Junior guard Angela Harris also averaged double-digits last season with 14.9 points per contest. Both players were named to conference preseason teams.
In addition, Houston was one of the strongest defensive teams in The American last season, leading the league with 11.1 steals per game and ranking second in total steals with 356.
Houston has three players from the state of California on their roster. Julia Blackshell-Fair (Fairfield), Dymond Gladney (Los Angeles) and Doris Jones (Oakland).
Cal on a Mission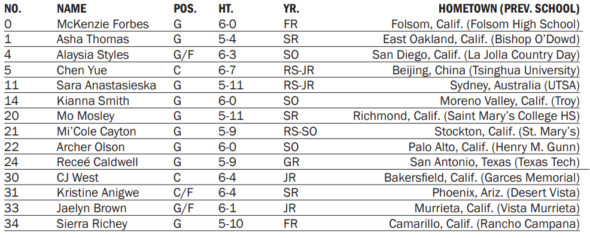 Cal also returns a few heralded players included senior center Kristine Anigwe, a member of the Preseason All-Pac-12 Team for the third year in a row. She is also on the watch list for the 2019 Lisa Leslie Award for the nation's top centers. Last season Anigwe averaged 16.7 points and 8.8 rebounds per game. She has 1,849 career points, the second-most by any active player in Division I women's basketball and fourth on Cal's all-time scoring list.
Senior guard Asha Thomas also returns for the Bears. The team's dynamic floor general averaged a career-high 12.8 points per game last season. She enters the season with 964 career points and sits at second on Cal's all-time three-point list, with 173 career triples.