Defending national champion Stanford announces stacked non-conference schedule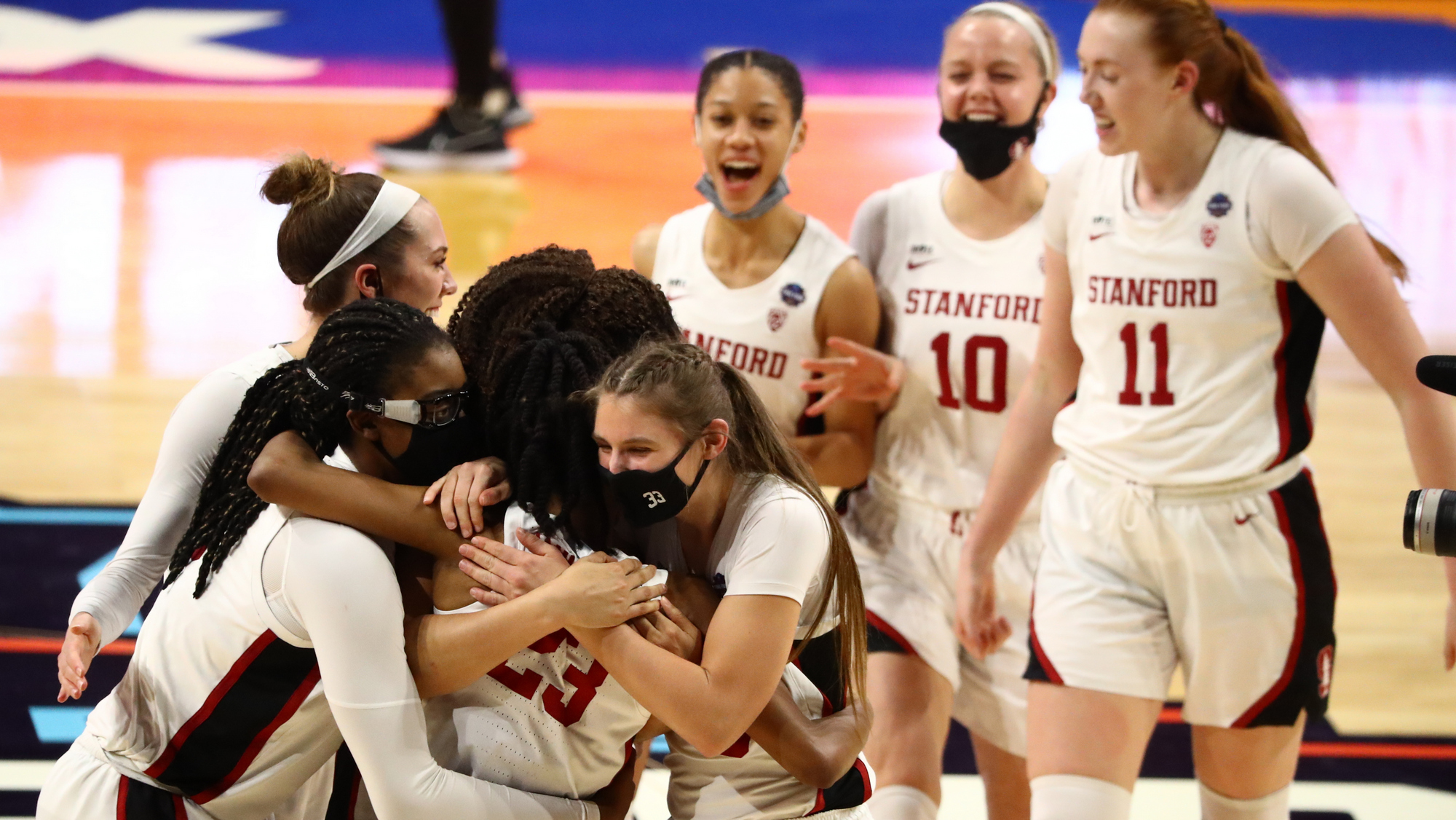 True to form, defending national champion Stanford will have a competitive non-conference schedule this upcoming 2021-22 season. The Cardinal will compete against eight teams that saw NCAA Tournament action last season. The schedule features a rematch of its Final Four matchup against South Carolina and Elite Eight participants Texas and Indiana.

"Each year, we set out to design a schedule that will prepare us to compete for championships as the season goes on, and we've done just that. You'd be hard pressed to find a tougher schedule in the nation," said head coach Tara VanDerveer. "We are excited for the challenge ahead, and can't wait to see fans back in the stands soon."

Stanford returns all players from its national championship squad except for Kiana Williams, selected by Seattle Storm in the WNBA draft. The team adds the nation's No. 6 recruiting class

TV times will be released at a later date.
Date
Time
At
Opponent
Location
Nov. 6, 2021 (Saturday)
TBD
Home
Clarke (Exhibition)
Stanford, CA
Nov. 11, 2021 (Thursday)
TBD
Home
Morgan State
Stanford, CA
Nov. 14, 2021 (Sunday)
TBD
Home
Texas
Stanford, CA
Nov. 16, 2021 (Tuesday)
TBD
Home
Portland
Stanford, CA
Nov. 21, 2021 (Sunday)
TBD
Away
Gonzaga
Spokane, WA
Baha Mar Hoops Pink Flamingo Championship, Bahamas
Nov. 25, 2021 (Thursday)
10:30 AM PT
 
Indiana
Nassau, Bahamas
Nov. 26, 2021 (Friday)
9:00 AM PT
 
South Florida
Nassau, Bahamas
Nov. 27, 2021 (Saturday)
12:00 PM PT
 
Maryland
Nassau, Bahamas
Dec. 12, 2021 (Sunday)
TBD
Home
Pacific
Stanford, CA
Dec. 15, 2021 (Wednesday)
TBD
Home
UC Davis
Stanford, CA
Dec. 18, 2021 (Saturday)
TBD
Away
Tennessee
Knoxville, TN
Dec. 21, 2021 (Tuesday)
TBD
Away
South Carolina
Columbia, SC