Nation's top women's college players invited to 2009 USA Women's World University Games Team Trials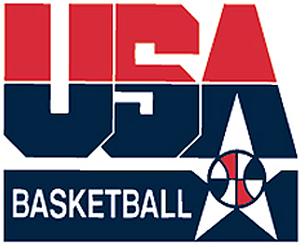 USA Basketball invited 29 women's college players to try out for the 12-member  2009 USA Women's World University Games Roster.
Trials will take place May 14-17 at the U.S. Olympic Training Center in Colorado Springs, Colo. The selected finalists will return to Colorado Springs on June 18 for training camp. The 12-member roster will be announced prior to June 25.  The 2009 women's basketball competition will be July 1-11 in Belgrade, Serbia. Eligible athletes for the USA team must be currently enrolled in a college or university and have remaining NCAA athletic eligibility.
The USA team will be coached by Arizona State coach Charli Turner Thorne. Michigan State head coach Suzy Merchant and Pepperdine head coach Julie Rousseau will be assistants.
The Trials Roster includes:
Danielle Adams (Jefferson College / Kansas City, Mo.)
Jayne Appel (Stanford / Kansas City, Mo.)
Jessica Breland (North Carolina / Kelford, N.C.)
Doreena Campbell (UCLA / Alexandria, Va.)
Tina Charles (Connecticut / Jamaica, N.Y.)
Alysha Clark (Middle Tennessee State / Mt. Juliet, Tenn.)
Cetera DeGraffenreid (North Carolina / Cullowhee, N.C.)
Dawn Evans (James Madison / Clarksville, Tenn.)
Tyra Grant (Penn State / Youngstown, Ohio)
Jantel Lavender (Ohio State / Cleveland, Ohio)
Alexis Gray-Lawson (California / Oakland, Calif.)
Whitney Hand (Oklahoma / Fort Worth, Texas)
Tiffany Hayes (Connecticut / Lakeland, Fla.)
Allison Hightower (LSU / Arlington, Texas)
Ashley Houts (Georgia / Trenton, Ga.)
Ify Ibekwe (Arizona / Carson, Calif.)
Amy Jaeschke (Northwestern / Wilmette, Ill.)
Danielle McCray (Kansas / Olathe, Kan.)
Jacinta Monroe (Florida State / Ft. Lauderdale, Fla.)
Maya Moore (Connecticut / Lawrenceville, Ga.)
Kayla Pedersen (Stanford / Fountain Hills, Ariz.)
Ta'Shia Phillips (Xavier / Indianapolis, Ind.)
Jeanette Pohlen (Stanford / Brea, Calif.)
Epiphanny Prince (Rutgers / Brooklyn, N.Y.)
Alex Rack (Mississippi State / Franklin, La.)
Danielle Robinson (Oklahoma / San Jose, Calif.)
Carolyn Swords (Boston College / Sudbury, Mass.)
Courtney Vandersloot (Gonzaga / Kent, Wash.)
Natasha Vital (California / Stockton, Calif.).