Jennifer Gillom on having the Ole Miss Sports Center named after her and sister Peggie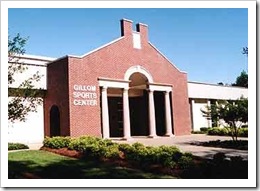 The Gillom Sports Center at Ole Miss is named after basketball legends and sisters Jennifer and Peggie Gillom.
"It's hard to comprehend; it's so amazing. Race always becomes an issue, especially at Ole Miss because of the past. To have two black women (so honored), it makes it more humbling for Peggie and myself. It makes you feel like you've done something right in your life."
Jennifer Gillom to the Knoxville News Sentinel.
Gillom will be inducted into the Women's Basketball Hall of Fame Saturday, June 13, 2009 in Knoxville, Tenn.
Posted via email from hoopfeed's posterous