Two more to go and then come Saturday, it's on!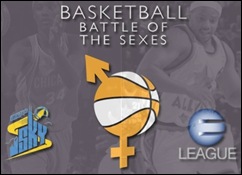 Tonight marks the end of the WNBA preseason with two games scheduled, both at 8 p.m. EDT.
The Indiana Fever visit the San Antonio Silver Stars. Well, not really since the game will actually be in Austin. That should be a treat for the players and coaching staff not to mention the residents of Austin who don't have to deal with heinous I-35 traffic in driving to San Antonio to catch a game. I love my ATX but it seems that such a progressive and intellectual town could come up with some solutions to its traffic mess. OK, don't get me started on transportation issues in the capital of Texas.
Hopefully for fans the live scoreboards on wnba.com and yahoo.com will be working for this off-site game especially since Austin is such a wired city. For every other off-site preseason game so far fans have relied on team and fan Twitter updates due to the limited technological capabilities of high school and small college gyms.
Tonight's other game, if you want to call it that, features the Chicago Sky against the E-league? In a marketing gimmick, the league is pitting players against male celebrities in a—pause—Battle of the Sexes. The Entertainment League team features Brian McKnight, Donald Faison, James Lafferty, Bill Bellamy, Nelly, Michael Clark Duncan, and more. It can be viewed via WNBA Live Access.
Yesterday was brutal when it came to waivers and this week will bring more cuts as teams have until Friday, June 5 to pare down their teams to an 11-player roster. Tye'sha Fluker was the lone bright spot in yesterday's transactions, getting signed by the Minnesota Lynx. She had an exhausting trek from Romania. She wrote on her Twitter page yesterday:
I'm tired 6 flights, 22hours all in less than 3days… How long will it take for me to adjust?????
She was drafted by the now-defunct Charlotte Sting in 2006, tenth in the first round. She has also played for the Seattle Storm, the Los Angeles Sparks and the Chicago Sky. The 6-5 center and former Lady Vol now has four days to prove herself to the Lynx. Good luck to her and every other player. It's gong to be a gut-wrenching week for more than a few.