Top high school hoopsters compete at FIBA Americas U16 Championship for Women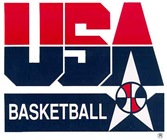 The USA Women's U16 National Team landed in Mexico City yesterday for the 2009 FIBA Americas U16 Championship. The tournament is a qualifier for the 2010 FIBA U17 World Championship scheduled for July 16-25 in France.
The team plays its first game Aug. 10 against the Dominican Republic, followed by Puerto Rico on Aug. 11 and Argentina on Aug. 12. The top two finishing teams in each preliminary round group will advance to the semifinals on Aug. 13.
A draw placed the USA in Group B along with Argentina, Dominican Republic and Puerto Rico. Group A includes Canada, Brazil, Guatemala and host country Mexico
The bottom two teams from each group will play for 5th through 8th places. The gold medal game will be played Friday, Aug. 14.
The 2009 USA U16 National Team includes:
Jordan Adams (Mater Dei H.S./Irvine, Calif.)
Cierra Burdick (Butler H.S./Mathews, N.C.)
Bashaara Graves (Clarksville H.S./Clarksville, Tenn.)
Justine Hartman (Brea Olinda H.S./Brea, Calif.)
Betnijah Laney (Smyrna H.S./Clayton, Del.)
Ariel Massengale (Bolingbrook H.S./Bolingbrook, Ill.)
Kaleena Mosqueda-Lewis (Mater Dei H.S./Anaheim, Calif.)
Alexia Standish (Colleyville Heritage H.S./Colleyville, Texas)
Breanna Stewart (Cicero-North Syracuse H.S. / North Syracuse, N.Y.)
Kiah Stokes (Linn Mar H.S. / Marion, Iowa)
Alexyz Vaioletama (Mater Dei H.S./Fountain Valley, Calif.)
Elizabeth Williams (Princess Anne H.S./Virginia Beach, Va.)
USA and Wingate University head coach Barbara Nelson will lead her first USA squad, with the assistance of Mike Armstrong of Perry Meridian High School (Indiana) and Dorena Bingham of Team Alaska AAU.