Big preview: Big 12 Conference women's basketball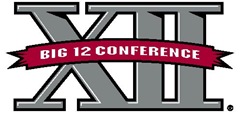 Big 12 preview
Preseason Awards
Key Games
Previous Big 12 Champions
Big 12 Conference Women's Basketball preview by the preseason poll
(first place votes in parentheses; coaches not allowed to vote for their own team)
1. Baylor (5) 109
Baylor was selected as the preseason favorite to win the 2009-10 Big 12 women's basketball regular season title in a vote of the league's head coaches. Baylor lost four starters, their top three scorers and top two rebounders. Point guard Kellli Griffin is Baylor's lone full-time returning starter from last year's Sweet 16 team. Griffin averaged 6.9 points, 3.1 rebounds and 3.7 assists. Melissa Jones, Ashley Field, Morghan Medlock and Whitney Zachariason also have starting experience. The Lady Bears won the Phillips 66 Big 12 Championship in 2009 – their second postseason title after claiming the 2005 crown. Baylor has made eight trips to the NCAA Tournament, including six consecutive.
Head coach Kim Mulkey wants to give her five freshman time to adjust and not rush them along.
"Well, I'm going to treat them as I do all freshmen," she said. "They're going to have to take time to learn. They're very talented, but talent doesn't win anything. I think it's going to take a long period of time for them to adjust to the college game….They've never had to be intense for long periods of time. Most of them have never had to play defense in their life. So those are the types of things we're spending a lot of time doing right now. And one day, when it all comes together and all of them are on the same page, I think it can be a very special team."
Her thoughts on the league's most talked about freshman Brittney Griner:
"I've never seen a girl that can effortlessly dunk it any way she wants, left-handed, right-handed, two-hand jam. I think the only dunk I've not ever seen her do is the windmill. But there's more to Brittney Griner than just dunking the basketball. She understands there's so much more to basketball than dunking.
What she is learning is the intensity that she has to play with and practice with every day. She's learning she's got to move her feet and guard people. She is just someone that, you know, not many of us in our lifetime will ever have the opportunity to watch or, I know, coach ever again.
She's going to be a very good basketball player. Right now she's probably more known for her dunks than anything. But when she's in the weight room for a longer period of time and she's played at this level for a longer period of time and had time to adjust, I think she's really going to be special."
2. Kansas (3) 106 TIE
Kansas and Texas tied for second, just three points behind Baylor.
After their postseason run last year to the WNIT finals, Kansas rose in the polls and a lot is expected from them. But head coach Bonnie Henrickson says her team is prepared for the challenge.
"They've worked hard to get to this point," she said of her team. "Certainly, using last year's run at the end of the year to gain confidence and gain experience.
And the bar is high. It's higher. It should be high. Our players are excited about that challenge. Year in and year out, it's a great league.
That presents a steep challenge every year and will be no different this year. But no one has higher expectations than I do.
Our goal right now is pretty simple. Just try to get better every day. And we'll have that opportunity this afternoon.
If we can keep it that simple and grow as a group, we've got a chance, like many teams in this league do, to have a great year."
The Jayhawks set a Big 12 single-game attendance record with 16,113 fans at Allen Fieldhouse during the WNIT finals. All-Big 12 First Team selection Danielle McCray is one of four returning starters, joining Krysten Boogaard, Sade Morris and Nicollette Smith. McCray was second in the Big 12 with 21.6 points and seventh in rebounds with 7.8. She led the league in three-point field goal percentage (.426) and was second in three-pointers made per game (2.25). KU returns its top eight scorers. In addition to McCray, Morris also averaged double digits with 12.7 ppg, followed by Boogaard with 9.0.
2. Texas (3) 106 TIE
After leaving a storied program she built at Duke where she led the Blue Devils to thirteen consecutive NCAA Tournament appearances, Texas coach Gail Goestenkors arrived in Austin in the spring of 2007, replacing the legendary Jody Conradt. Two years later, Goestenkors finally feels that she has successfully put her own stamp on the program, getting players to understand her system.
"We feel like we've really turned the corner," she said of having her team understand her coaching philosophy. "We feel like the players, they really understand the system now."
"We only have two freshmen this year. So we're reviewing a lot of things that took us two years to put in, and now it's just a review. And the upperclassmen are really helping those freshmen along. So the learning curve is really small compared to what it has been the first two seasons."
Texas is one of five programs that has played in 23 or more NCAA Championships and has posted a 32-22 record in tournament games. The Longhorns return their top two scorers from last season in Brittainey Raven (13.4 ppg) and Kathleen Nash (11.4 ppg). Nash also led the team in rebounding (6.6). Raven, an All-Big 12 Second Team honoree, has led the squad in scoring the past two seasons. UT plays defending national champion Connecticut and continues its longstanding series against Tennessee.
Sophomore Ashleigh Fontenette is prepped to replace graduate Carla Cortijo as the team's floor general. Fontenette spent a week this summer at at Dick Devinzio's Point Guard College.
"It wasn't about competing, just learning the game," Fontenette said of her time at the camp. "Literally every time I went to class I learned something new."
4. Texas A&M (1) 87
The Aggies made their third overall and second consecutive Sweet 16 appearance in 2008-09. The squad's 27 wins tied for the second-most in school history.
"The core that we had together, those six kids, we graduated three of them a year ago, three of them this past year," coach Gary Blair said of his previous teams. "They were very special. But at the same time, they had to come in as freshmen and play because we had nothing behind them as freshmen."
Returning starters Tanisha Smith and Sydney Colson ranked third and fourth on the team in scoring last season with 10.6 and 6.5 points, respectively. Texas A&M led the Big 12 in steals (11.94) and turnover margin (+6.83) in 2008-09.
"Now we're even having better recruiting classes," said Blair "and our freshmen are having to wait to be able to play just because our nucleus is a lot better than what it was four to five years ago when we were here for the first time.
I like the makeup of our team because we're reloading. I don't think we're rebuilding. The talent is there. What we've got to do is just learn how to turn talent into basketball players and to be able to contribute."
Smith was named Big 12 Newcomer of the Year last season while Sydney Carter was chosen to the All-Freshman Team.
5. Oklahoma 86
Oklahoma head coach Sherri Coale joked during Big 12 Media Day that she wish she had a dollar for each time someone asked her about former college stars Courtney and Ashley Paris. Question after question from reporters queried the coach on what effect the graduation of the twins would have on her team's upcoming season.
"First and foremost, I just want to say that every year, you know, when a team loses their seniors, there is a void," she said. "It doesn't matter if they combined to score 40 points a game or 6, there is a void. Their presence is felt."
Oklahoma reached the Final Four for the second time in program history in 2008-09 while matching the school record with 32 wins. The Sooners return three starters—Amanda Thompson, Danielle Robinson and Whitney Hand. Robinson was second on the team in scoring last year with 12.9 points and led the squad with 217 assists. Robinson needs 143 points to become OU's 23rd 1,000-point scorer.
The Sooners have one of the toughest nonconference schedules in the country with contests scheduled against Georgia, South Carolina, Notre Dame, Connecticut and Tennessee.
"We have typically year in and year out had one of the toughest schedules in America," said Coale. "That's something that's important to us, something that we feel has given us an opportunity to succeed in this conference and to be a part of six conference championships."
6. Nebraska 80
Nebraska made a school-record sixth consecutive postseason appearance, playing in the 2009 WNIT. The Huskers regain the services of two-time All-Big 12 First Team selection Kelsey Griffin this season. Griffin, who has started over 90 career games, missed last year due to injury.
Nebraska also welcomes back five players who started 19 or more games in 2008-09, led by Cory Montgomery who averaged a team-leading 15.2 points and 7.8 rebounds.
Head coach Connie Yori had high praise for Montgomery.
"Cory is the most underrated player in our league," said Yori. "You look at the numbers that she put up last year. We weren't a very good offensive team. Everybody tried to take Cory away, and yet she averaged about 20 points, and I believe close to 9 rebounds in the second half of the Big 12 season.
Once she got healthy. She too played with injuries. She dealt with a back injury and shin injuries last year, and when she got healthy, she played great basketball for us.
And even before then, she was playing good basketball for us."
7. Iowa State 59
Iowa State coach Bill Fennelly comes into the season after assisting the USA U19 tean take the gold at the 2009 FIBA U19 World Championships in Thailand this summer.
"It was a great experience," said Fennelly when asked about how the experience could help him at Iowa State. "I worked with Carol Owens at Northern Illinois, Amanda Butler of Florida, two great people. And you're always learning."
"We had a lot of very, very talented kids. I think what it does, it makes you appreciate even more the chance to coach, to represent your country."
Iowa State reached the Elite Eight last season for the second time in school history while making its fourth Sweet 16 appearance. Starting guards Alison Lacey and Kelsey Bolte return to the squad along with five other letterwinners. The team has four freshman and two sophomores.
His thoughts on the youth of his team:
"Everyone is always asked, how are the freshman going to do? Five of our top seven players are brand new. Ten of our players have played almost no Division I basketball. So the challenge becomes — the pressure is on in my mind Alison and Kelsey. They've played before.
I think if Alison is completely healthy for a year, she's as good as any player in our league. I really believe that. She's our best player. She's our point guard. She's the leader of this team. And I said that at our media day. It's her team. She wants it to be her team."
8. Kansas State 44
Kansas State advanced to the NCAA Tournament in 2009 for the 11th time in school history while recording its 21st 20-win season. The Wildcats held opponents to 53.3 points last season which ranked seventh nationally, and was the lowest by a KSU team since the 1974-75 squad.
They are without former star Shalee Lehning, a guard drafted by the Atlanta Dream in the second round (25th overall) of the 2009 WNBA Draft.
How will Kansas State fill the hole left by Lehning's departure?
"Well, we're looking to do it by committee, obviously," said coach Deb Patterson. "I think you have an exceptional player like Lehning, and as you said, you don't necessarily replace that. But we have Kelsey Hill returning as a sophomore, who played very limited minutes, and then we have three freshmen players who have come into the gym in Mariah White, Brittany Chambers, and Taelor Karr."
K-State returns senior starters Ashley Sweat and Kari Kincaid. Sweat led the team in scoring last season with 16.5 points and was an All-Big 12 First Team selection. Kincaid was fourth on the squad with 8.0 ppg.
9. Oklahoma State 41
Oklahoma State coach Kurt Budke attributed some his team's woes last season to problems with chemistry.
"[We] felt like last year one of the things that hurt us was chemistry, and chemistry is huge in our sport. And I think it was the total difference between the year before where we were Sweet 16 to last year.
And so we brought some different people in, some young and enthusiastic, excited young ladies that are ready to play at Oklahoma State. So far, early practices have been a lot of fun.
I think this has a chance to be my longest, quickest, deepest team that I've had at Oklahoma State. So we truly are excited about the beginning of basketball."
The Cowgirls bring back starters Andrea Riley, Tegan Cunningham and Megan Byford while welcoming six newcomers. Riley led the Big 12 in scoring last season with 23.0 points and was second in assists with 6.03.
The Cowgirls were second in the league in scoring offense last year with 70.7 points a game.
10. Texas Tech 38
Texas Tech returns three starters – Jordan Murphree, Kierra Mallard and Ashlee Robertson.
Murphree and Mallard were second and third on the team in scoring last year with 11.3 and 9.8 points, respectively. Mallard led the squad in rebounding with 7.9 a game while earning a spot on the Big 12 All-Freshman Team.
Mallard topped Big 12 freshmen in scoring and rebounding last season and is the league's top returning rebounder among all classes.
The Lady Raiders welcome nine newcomers with six true freshmen, one redshirt freshman, one redshirt sophomore and a sophomore transfer.
Coach Kristy Curry expressed joy about the new faces on her team.
"We're real excited to get started. We feel like we've had our best incoming freshman class since we've been at Tech and have six new faces. I think they bring a lot of athleticism and size.
We're really excited about the fact that Kaylan Talley and Lindie Kimbro may finally be able to play at Texas Tech because of injuries. Those two redshirted a year ago. They're in practice, and it's good to see their faces out there. We feel our returnees bring a lot to the table. I feel Kierra Mallard had a tremendous freshman season. She's done a great job of getting herself in the best shape of her life and really matured a lot."
Curry did not feel snubbed about her team being picked tenth in the preseason poll.
"You know what, I've learned that what's on paper really doesn't matter. We don't talk about that….We're just talking every day about getting better. And if we can get better with each day, each month is going to take care of itself. Right now we're working for January and getting ready for the Big 12 season.
So what's on paper really doesn't matter. Obviously, you know, the past three years we haven't been respected very much, and I understand and respect that. But at the same time, nobody expects more than we do of ourselves."
11. Colorado 22
Colorado returns five players who started at least 15 games last year, including two who started all 29 contests – Brittany Spears and Bianca Smith.
Coach Kathy McConnell-Miller did not express any disappointment with rankings or polls and indicated that her team was making great strides preparing for the season.
"Last year clearly was a difficult finish for us in a conference that we all know is the strongest conference in the country. However, these young ladies have responded both on the floor and off the floor.
The commitment to becoming physically better, mentally tougher, more skilled, and more focused over the past six months has proven to be a result of, first and foremost, a tough season. And the leadership of some women in our program that have decided that this is the year that they were going to make a difference."
Spears led the squad in scoring (18.3 points) and rebounding (7.8) en route to earning All-Big 12 Second Team honors. She is the 22nd player in team history to reach 1,000 career points, entering her junior season with 1,002. Spears was third in the Big 12 in scoring in 2008-09. Point Guard Alyssa Fressle was named to the Big 12 All-Freshman Team last year while leading the Buffs with 99 assists. Bianca Smith was third in the Conference in three-pointers per game (2.17) and second in three-point field goal percentage (.382).
12. Missouri 15
Ranked last, coach Cindy Stein did not mince words when expressing her feelings about the poll.
"Honestly, we were very surprised where we were picked because we expected more. So, obviously, we did take that as an extreme insult.
But at the same time, we also understand that we've got to do something about it. And how do you change that? Well, your players change that. And our players have already done that. That started as soon as our season was over last year."
The Tigers welcome back four starters—Jessra Johnson, Shakara Jones, RaeShara Brown and Bekah Mills—in addition to eight other letterwinners.
Johnson (13.0) and Jones (10.3) both averaged double figures last year while finishing second and third, respectively, among scoring leaders. Johnson led the team in rebounding (6.9). Brown led the Big 12 with 2.63 steals per game in 2008-09. Her 79 total steals are seventh on the Mizzou single-season list. Missouri was second in the league in turnover margin last year at +3.17.
In what is widely considered the toughest conference in the nation, Stein talked about breaking into the upper ranks of the Big 12 but also parity in the league.
"Well, you know, obviously, our conference is extremely strong, and when you talk about that top echelon, you're talking about the top one percent in the country.
I think that's always tough. But I don't think it's undoable. I think the key in our league is who's going to play the best the most consistent throughout the year, preseason or preconference to conference. And let the chips fall where they may.
And I think that, especially this year, I see a lot of movement throughout the league on everybody. And Kansas being one of them. Nebraska being another one. I think that you just have some tough teams that, you know, I'm not sure that you can just say we have a top echelon."
2009-10 Big 12 Conference Women's Basketball Preseason awards
(coaches not allowed to vote for own players)
Preseason Player of the Year: Danielle McCray, Kansas, F, 5-11, Sr, Olathe, Kan./East
Preseason Newcomer of the Year: Danielle Adams, Texas A&M, F/C, 6-1, Jr, Kansas City, Mo./Lee's Summitt/Jefferson College
Preseason Freshman of the Year: Brittney Griner, Baylor, C, 6-8, Houston, Texas/Nimitz
Preseason All-Big 12 Team
Danielle McCray
Kansas
Kelsey Griffin
Nebraska
Danielle Robinson
Oklahoma
Andrea Riley
Oklahoma State
Brittainey Raven
Texas
Honorable Mention
Brittney Griner (Baylor), Alison Lacey (Iowa State), Ashley Sweat (Kansas State), Whitney Hand (Oklahoma), Tanisha Smith (Texas A&M)
Key non-conference games
Sunday, November 15
Baylor at Tennessee [ESPN2], 4:00 p.m. (State Farm Tip-Off Classic, Knoxville, Tenn.)
Tuesday, November 17
Texas Tech vs. Tennessee [ESPNU], 6:00 p.m (ESPNU Road to the Championship, San Antonio, Texas)
Texas vs. Connecticut [ESPN2], 8:30 p.m. (ESPNU Road to the Championship, San Antonio, Texas)
Saturday, November 28
Texas vs. Rutgers, 7:30 p.m. (Paradise Jam Tournament, US Virgin Islands)
Sunday, December 6
Texas A&M vs. California/Colorado State, 2/4:30 p.m. (Cal Tournament, Berkeley, Calif.)
Texas at Tennessee [ESPN2], 6:00 p.m.
Sunday, December 20
LSU at Nebraska, 1:05 p.m.
Sunday, January 3
Kansas at New Mexico State [FSNAZ], 3:00 p.m.
Oklahoma at Tennessee [ESPN2], 6:00 p.m.
Monday, February 15
Connecticut at Oklahoma [ESPN2], 8:00 p.m.
Key conference games
Saturday, January 9 – Conference Games Opening Day
Baylor at Oklahoma State, 2:00 p.m.
Wednesday, January 13
Oklahoma at Baylor, 7:00 p.m.
Saturday, January 23
Kansas at Oklahoma, 2:00 p.m.
Wednesday, January 27
Texas A&M at Baylor, 7:00 p.m.
Sunday, January 31
Baylor at Texas [ESPN2], 4:00 p.m.
Wednesday, February 3
Texas at Oklahoma, 7:00 p.m.
Wednesday, February 10
Baylor at Oklahoma, 7:00 p.m.
Saturday, February 27
Oklahoma at Texas [FSN], 4:00 p.m.
Sunday, February 28
Kansas at Baylor [ESPN2], 4:00 p.m.
Sunday, March 7
Texas at Baylor [FSN], 2:30 p.m.
March 11-14
Phillips 66 Big 12 Women's Basketball
Championship, Municipal Auditorium, Kansas City, Mo.
Television: FSN (Friday – Saturday)
All times Central for conference games
Previous Big 12 Champions
2009 Baylor
2008 Texas A&M
2007 Oklahoma
2006 Oklahoma
2005  Baylor
2004 Oklahoma
2003 Texas
2002 Oklahoma
2001 Iowa State
2000 Iowa State
1999 Texas Tech
1998 Texas Tech
1997 Colorado