The Atlanta Dream gets a new owner in businesswoman Kathy Betty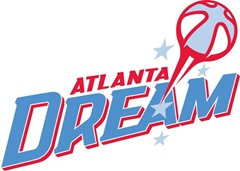 Kathy Betty, a prominent Atlanta businesswoman and widow of former EarthLink CEO Garry Betty, will become the new managing partner of the Atlanta Dream pending WNBA Board of Governors approval the league announced today.
"I am confident Kathy's passion for the game and the Atlanta community, as well as her vision for the Dream, will ensure that the team continues to build on its strong start," said WNBA president Donna Orender. "Atlanta has been a great market, and Lisa Borders has been a constant ambassador. We look forward to building upon the success the team enjoyed both on and off the court this past season. At the same time, on behalf of the league, I want to extend our thanks to Ron Terwilliger for helping bring the WNBA to Atlanta in 2007."
In addition to serving as the CEO of the Garry Betty Foundation, established by her late husband Garry Betty, former Earthlink CEO, to fund cancer research, Betty is a former partner with Ernst & Young and previously served as the Executive Vice President of Scott Madden, Inc., an Atlanta-based management consulting firm. Betty has compiled a lengthy track record of business success and community involvement. She also is a major contributor to Georgia Tech's men's and women's basketball programs.
"The opportunity to own the Dream, which is all about providing accessible and affordable world-class entertainment for the families of Atlanta, is what excites me," said Betty. "In addition, the fact that these women serve as role models for youth, and especially young girls, is something I feel strongly about."
"I want to personally thank Lisa Borders for her diligent work in saving the Dream. The Dream belongs in Atlanta. Lisa understands that and so do I. In the midst of a tough political campaign, she carved out time to bring sponsorships to the table and find investors who will make the Dream a continued reality for the staff, players and, of course, our fans."
In 2009, the Dream recorded the second-largest one-year turnaround in WNBA history, finishing with an 18-16 record after going 4-30 in its inaugural campaign in 2008 to earn the second seed in the Eastern Conference and their first-ever WNBA Playoff berth. Forward Angel McCoughtry, the top pick in the 2009 WNBA Draft quickly emerged as a star and earned adidas Rookie of the Year honors, while Marynell Meadors was named WNBA Coach of the Year this past season.