Baylor and Oklahoma State set for showdown, Big 12 openers feature several ranked teams
vs.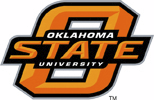 No. 5 Baylor Lady Bears vs. No. 23 Oklahoma State Cowgirls
January 9, 2009
2:30 p.m. CT
Gallager-Iba Arena, Stillwater, Oklahoma
Television: Cowboy Sports Network (Waco's Grande: Ch. 20, Waco's Time Warner Cable: Ch. 15 – digital tier)
Radio: Star 92.9 FM (Waco)
Video Web Stream: www.OKState.com
Audio Web Stream: www.BaylorBears.com
Live Stats: www.BaylorBears.com
Video Web Stream: BaylorBears.com, Audio Web Stream: BaylorBears.com, Live Stats: BaylorBears.com
Big 12 play opens Saturday with clashes between several nationally ranked teams. Preseason favorite No. 5 Baylor (13-1) heads north across the state line to face the No. 23 Oklahoma State Cowgirls (12-2) in Stillwater. The Lady Bears have a thirteen-game winning streak while the Cowgirls are led by the league's leading scorer, senior point guard Andrea Riley with 23.6 points a game.
Riley also leads the league in assists with 112 on the season which averages out to 8.0 a contest. Senior forward Tegan Cunningham completes OSU's double-digit scorers with 17.9 a contest. Cunningham, at 7.6 a game, shares team rebounding honors with junior transfer Precious Robinson while freshman Toni Young manages 6.4 an outing.
Three Lady Bears are averaging double-digit scoring. Freshman post Brittney Griner leads the team with 19.6 points a game while senior Morghan Medlock tallies 12.7 and junior guard Melissa Jones is averaging 11.6. Griner blocks more shots per game than 324 of the 332 NCAA Division I schools and only four teams beside Baylor (St. Mary's, Appalachian State, Michigan State and West Virginia) have blocked more shots than Griner. She recorded the program's first-ever triple-double with 34 points, 13 rebounds and 11 blocked shots against Oral Roberts in December.
In the series between the two teams, Baylor leads by 22-9 after taking all three meetings a year ago, including a 64-62 overtime win in Stillwater. The Lady Bears also claimed a 67-62 win in Oklahoma City during the second round of the Big 12 Championship. OSU's last wins in the series came in 2008 when the Cowgirls swept both games to end a nine-game losing streak to Baylor. OSU is 7-6 all-time in Stillwater against Baylor.
The Cowgirls broke into the Associated Press Top 25 Women's College Basketball poll this week. OSU is Baylor's fourth ranked opponent this season and marks the beginning of a six-game stretch with five rated foes: No. 14 Oklahoma (Jan. 13), No. 12 Nebraska (Jan. 17), at Missouri (Jan. 23), No. 10 Texas A&M (Jan 27) and at No. 15 Texas (Jan. 31).
Big 12 Conference power
Seven Big 12 teams are ranked in this week's AP Top 25:
5. Baylor
10. Texas A&M
12. Nebraska
14. Oklahoma
15. Texas
23. Oklahoma State
24. Kansas
The remaining Big 12 openers:
Related
Around the Web