The San Antonio Silvers announce Sandy Brondello as new head coach, Dan Hughes becomes GM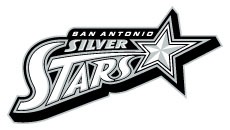 The San Antonio Silvers shuffled their coaches with the announcement of former assistant Sandy Brondello as their new head coach. Former coach Dan Hughes moves to the general manager position and Brondello's husband Olaf Lange becomes the associate coach of the team.
"Sandy will be my fourth assistant coach to become a head coach in the WNBA," said Hughes. "Her evolution from player to coach over the past five years has been unlike any other I have seen. She is an effective teacher of the game, relates to the professional player and is ready to lead a team of her own. Along with Olaf Lange as associate head coach, the Silver Stars family is in great hands. I will do all I can as general manager to compliment this wonderful staff."
Brondello expressed eagerness to continue learning from Hughes.
"I'll be using him as a sounding board because I'm a young coach," she said. She and husband Lange are expecting a second child. Brondello expects to give birth in May. The couple have 2-year-old son, Brody.
She joined the team in 2005 and Lange followed during the 2006-07 offseason. He coached at Liberty University and for the German national teams before landing in San Antonio.
Brondello played in the WNBA for five years spending time in Seattle, Miami and Detroit. The Australian played in four Olympics for her country's national team winning two silver medals (2000, 2004).
Hughes informed many of the team members of the coaching change the evening before the announcement via email.
Around the Web: