Missouri coach Cindy Stein resigns, effective at the end of the season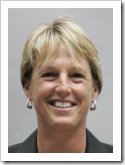 Missouri coach Cindy Stein announced her resignation on a radio show Monday evening.
"The University of Missouri and I have mutually agreed that it is in the best interest of the program to announce at this time, that I will not be returning as the head women's basketball coach past this season," Stein said in a statement. "I will actively coach up until our final game of the season, whenever that might be."
The Tigers have had a troubled season, losing 13 of their past 14 games. The team dealt with the national attention from negative press after two seniors were arrested for involvement in an off-campus incident in December. And at the beginning of the season, starting point guard Bekah Mills tore her ACL. In January, sophomore guard Bailey Gee also suffered an ACL injury. It was widely thought that Stein would not receive a renewed contract from Missouri. Her current contract expires shortly after the season and she has not had any discussions about an extension with the school.
Missouri is 11-16 overall and 1-13 in the Big 12. Stein has a 184-175 record during her 12 years at Missouri.