Former Detroit Shock coach Rick Mahorn files for bankruptcy, loses home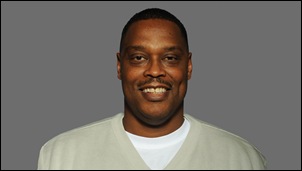 Rick Mahorn, who helped the Detroit Shock win a title as an assistant before becoming head coach in the team's last season in the city, filed for bankruptcy last December. The case is pending in U.S. Bankruptcy Court in Detroit.
According to public records, Mahorn and his wife lost their home to a foreclosure sale in April 2009 because of defaults on mortgage payments and a debt of more than $539,000. U.S. National Bank sued the couple in Rochester Hills district court. The bank won judgment for possession.
The trustee overseeing Mahorn's bankrupty case accused him of failing to account for assets including his NBA and WNBA championship rings.
"Like any normal American, I'm trying to find a job to better myself," Mahorn said to the Detroit News about his hard luck. "I'm doing everything possible."
Mahorn is an employee of Palace Sports & Entertainment. The 51 year-old is a member of the Pistons radio broadcast team.
Around the Web: