WNBA Draft Day, coaches join players during live coverage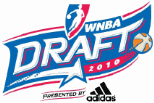 Live coverage of the 2010 WNBA Draft kicks off at 3 p.m. ET today from NBA Entertainment studios in northern New Jersey on ESPN2 and ESPN3.com. After the first round, the broadcast continues on NBA TV and ESPNU.
As it has done in years past, the league invited several prospects to attend the draft and sit in the studio during the announcements. The invited players are:
Jayne Appel, Stanford
Tina Charles, Connecticut
Alysha Clark, Middle Tennessee State
Kalana Greene, Connecticut
Kelsey Griffin, Nebraska
Allison Hightower, Louisiana State
Alison Lacey, Iowa State
Danielle McCray, Kansas
Chanel Mokango, Mississippi State
Jacinta Monroe, Florida State
Jene Morris, San Diego State Guard
Andrea Riley, Oklahoma State Guard
Amanda Thompson, Oklahoma
Monica Wright, Virginia Guard
Coaches expected to attend the draft include:
Geno Auriemma, Connecticut
Kurt Budke, Oklahoma State
Beth Burns, San Diego State
Sherri Coale, Oklahoma
Bill Fennelly, Iowa State
Greg Franklin (Assistant), Mississippi State
Bonnie Henrickson, Kansas
Rick Insell, Middle Tennessee State
Debbie Ryan, Virginia
Sue Semrau, Florida State
Bob Starkey (Assistant), Louisiana State University
Amy Tucker (Assistant), Stanford
Connie Yori, Nebraska
With a field widely considered to be weak in depth, the University of Connecticut's Tina Charles is expected to be the No. 1 pick and become a member of the Connecticut Sun.
Charles is a graduate of Christ the King High School in New York. Previous No. 1 picks from the school include Chamique Holdsclaw (1999) and Sue Bird (2002). Carrem Gay and Shay Doron, two other alumni from the girl's prep basketball powerhouse, have also played in the WNBA.
Charles has a chance to become the fourth player in WNBA history to win the NCAA championship and be selected as the No. 1 pick in the draft. The first three to complete that feat: Sue Bird (2002), Diana Taurasi (2004) and Candace Parker (2008).
The first round draft order:
Connecticut Sun (from New York, via Minnesota)
Minnesota Lynx (from Connecticut)
Minnesota Lynx
Chicago Sky
San Antonio Silver Stars
Washington Mystics Connecticut Sun (from Tulsa)
Los Angeles Sparks
Atlanta Dream
Seattle Storm
Indiana Fever
Los Angeles Sparks (from Phoenix)
[
Complete Draft order with second and third rounds
]
The league planned several activities surrounding the draft for fans. Sponsors of the activities include T-Mobile and HP.
Live blogging using Cover It Live aggregating league, team, player and media Twitter feeds.
The league will host a fan conference call with the No. 1 overall pick where WNBA fans will have the opportunity to speak directly with the draftee.
T-Mobile will capture draftees' special moments through the T-Mobile Stick Together Lounge on WNBA.com where drafted players will call their friends and family using T-Mobile phones to share their news and experiences from the event. Each player will record a voicemail which will be sent out to fans via WNBA's pages on Twitter and Facebook.
The league's 14th season begins on Saturday, May 15 as the defending champion Phoenix Mercury host the Los Angeles Sparks at 2 p.m. ET on ESPN2.
2010 WNBA DRAFT – ROUND 3
Pick
Team
Record
25
New York Liberty | Cory Montgomery | Nebraska
13-21
26
Minnesota Lynx | Gabriela Marginean | Drexel
14-20
27
Connecticut Sun | Johannah Leedham | Franklin Pierce
16-18
28
Chicago Sky | Abi Olajuwon | Oklahoma
16-18
29
San Antonio Silver Stars | Alexis Rack | Mississippi State
15-19
30
Washington Mystics | Alexis Gray-Lawson | California
16-18
31
Tulsa Shock | Vivian Frieson | Gonzaga
18-16
32
Los Angeles Sparks | Rashidat Junaid | Rutgers
18-16
33
Atlanta Dream | Brittainey Raven | Texas
18-16
34
Seattle Storm| Tijana Krivacevic | Hungary
20-14
35
Indiana Fever | Joy Cheek | Duke
22-12
36
Phoenix Mercury | Nyeshia Stevenson | Oklahoma
23-11