Final WNBA team rosters for the 2010 season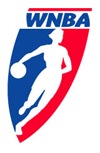 WNBA teams finished trimming rosters Friday after three weeks of training camp as coaches watched rookies and integrated veterans returning from overseas into practice rotations.
The defending champion Phoenix Mercury hosts the Los Angeles Sparks in a televised game at US Airways Center at 2 p.m. ET on ESPN2. The Tulsa Shock debuts Saturday evening when they host the Minnesota Lynx at 8 p.m. ET at the state-of-the-art BOK Center.
All WNBA games on ESPN2 will be available in high definition and on ESPN3.com. Fans can also view all games on WNBA LiveAccess at WNBA.com (local blackout restrictions apply). WNBA games and programming will also reach fans in 203 countries and territories in 27 languages.
The final rosters:
ATLANTA
Alison Bales
Iziane Castro Marques
Erika de Souza
Chamique Holdsclaw
Shalee Lehning
Sancho Lyttle
Angel McCoughtry
Coco Miller
Kelly Miller
Armintie Price
Brittainey Raven
CHICAGO
Mistie Bass
Dominique Canty
Shameka Christon
Sylvia Fowles
Sandora Irvin
Cathrine Kraayeveld
Abi Olajuwon
Jia Perkins
Epiphanny Prince
Erin Thorn
Tamera Young
CONNECTICUT
Tina Charles
Kerri Gardin
Kelsey Griffin
Sandrine Gruda
Allison Hightower
Anete Jekabsone- Zogota
Asjha Jones
Kara Lawson
Renee Montgomery
DeMya Walker
Tan White
INDIANA
Tully Bevilaqua
Tamika Catchings
Jessica Davenport
Katie Douglas
Ebony Hoffman
Briann January
Jessica Moore
Jené Morris
Eshaya Murphy
Allie Quigley
Tammy Sutton-Brown
LOS ANGELES
Marie Ferdinand-Harris
Betty Lennox
DeLisha Milton-Jones
Candace Parker
Ticha Penicheiro
Noelle Quinn
Andrea Riley
Tiffany Stansbury
Tina Thompson
Lindsay Wisdom-Hylton
Kristi Toliver
MINNESOTA
Nicky Anosike
Seimone Augustus
Quanitra Hollingsworth
Charde Houston
Hamchetou Maiga-Ba
Gabriela Marginean
Nuria Martinez
Rashanda McCants
Lindsay Whalen
Candice Wiggins
Monica Wright
NEW YORK
Nikki Blue
Essence Carson
Kalana Greene
Tiffany Jackson
Janel McCarville
Taj McWilliams-Franklin
Leilani Mitchell
Cappie Pondexter
Nicole Powell
Sidney Spencer
Kia Vaughn
PHOENIX
DeWanna Bonner
Candice Dupree
Sequoia Holmes
Temeka Johnson
Taylor Lilley
Nicole Ohlde
Brooke Smith
Tangela Smith
Ketia Swanier
Diana Taurasi
Penny Taylor
SAN ANTONIO
Jayne Appel
Helen Darling
Megan Frazee
Becky Hammon
Roneeka Hodges
Crystal Kelly
Edwige Lawson-Wade
Ruth Riley
Belinda Snell
Michelle Snow
Sophia Young
 
 
SEATTLE
Svetlana Abrosimova
Sue Bird
Abby Bishop
Swin Cash
Lauren Jackson
Alison Lacey
Camille Little
Ashley Robinson
Jana Vesela
Le'coe Willingham
Tanisha Wright
TULSA
Chante Black
Kara Braxton
Shanna Crossley
Amber Holt
Alexis Hornbuckle
Marion Jones
Natasha Lacy
Plenette Pierson
Scholanda Robinson
Amanda Thompson
Shavonte Zellous
WASHINGTON
Matee Ajavon
Alana Beard
Marissa Coleman
Monique Currie
Lindsey Harding
Ashley Houts
Crystal Langhorne
Chasity Melvin
Jacinta Monroe
Nakia Sanford
Katie Smith