San Antonio waives Megan Frazee and re-signs Crystal Kelly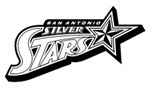 The San Antonio Silver Stars waived forward Megan Frazee, who suffered an injury to her left meniscus, and signed forward Crystal Kelly under the WNBA's emergency hardship exception to the salary cap. A team can apply for the exception when it falls below 10 players able to play.
From the team's release:
Frazee is expected to have surgery this week and afterwards, it is anticipated that she will remain in San Antonio during her rehabilitation.

Kelly was acquired from the Tulsa Shock in exchange for guard Shanna Crossley on April 14. Kelly played in four games with the Silver Stars earlier in the season before she was waived on June 9; the 6-foot-2 forward averaged 1.0 points and 0.5 rebounds in 4.3 minutes per game. In her three-year WNBA career, Kelly has recorded averages of 5.3 points and 2.3 rebounds in 13.2 minutes per game.

In 10 games played this season, Frazee tallied averages of 3.8 points per game on 12-of-32 (.375) made field goal attempts, 1-of-9 (.111) made three-point field goal attempts and 13-of-19 (.684) made free throw attempts. Additionally, she has recorded 2.1 rebounds in her 10.1 minutes per game.