WNBA star Diana Taurasi on the cover of the next ESPN The Magazine "Body" issue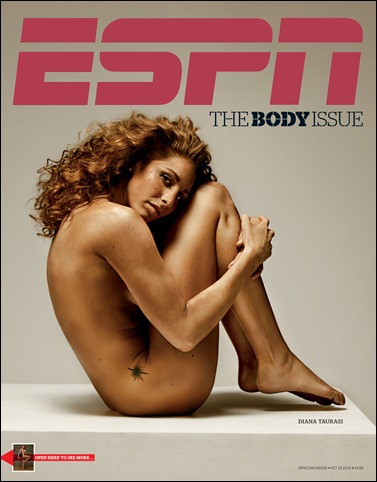 Phoenix Mercury guard Diana Taurasi will grace the cover of ESPN The Magazine's second annual "Body Issue" that hits newsstands Friday, October 8.
Taurasi is the first player in the league to cover the "Body Issue." The magazine is meant to be a celebration of the athletic form. It features approximately 40 male and female athletes of varying shapes and sizes. Taurasi's cover is one of two that will be available nationwide.
"Doing the shoot was something new and I had fun with it," said Taurasi. "For me, doing this was about facing the challenge and celebrating everything all of our bodies have been through and done. Cheryl, the photographer, was great to work with and hopefully, we came up with something interesting and maybe even inspiring."
The magazine will be available on all major newsstands Friday.
The other photo: