Washington Mystics unveil new logo
The Washington Mystics introduced a new logo this week.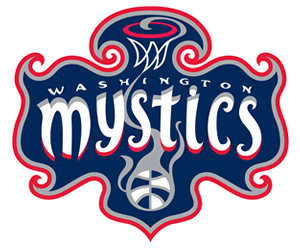 "We are pleased to introduce the new look of the Washington Mystics," said Mystics COO Greg Bibb, at a season ticketholder meet and greet with the team's new coach and general manager Trudi Lacey. "We feel the new color palette provides an attractive refresh to our identity while aligning the team with the Monumental Sports & Entertainment brand.
The Mystics will also unveil a new jersey for the 2011 season.