Veteran marketing executive Laurel Richie named WNBA president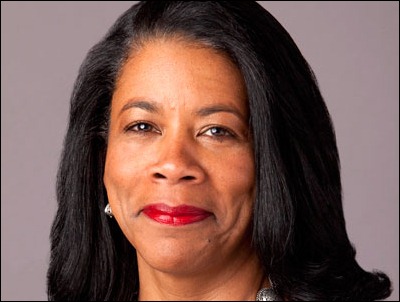 Photo courtesy of WNBA
Less than a month before preseason games begin, the WNBA announced veteran marketing executive Laurel J. Richie as the league's new president. She comes to the league from Girl Scouts of the USA where she worked as the Senior Vice President and Chief Marketing Officer since 2008. She handled organization's brand, communications, publishing, marketing and web-based initiatives. She also drove the Girl Scouts recent re-branding.
Richie will begin her duties as WNBA president on May 16, three days before the Connecticut Sun takes on the China National Team in a preseason game. She reports to NBA Deputy Commissioner and COO Adam Silver.
"The WNBA is comprised of the best female basketball players in the world and I'm looking forward to working with these talented women as they strive to achieve their professional goals both on and off the court," said Richie in a press release. "I am fortunate to have worked with an organization as inspiring as Girl Scouts, and I'm thrilled to have the opportunity to build upon the successes of the WNBA and help grow this league into a world-class business."
Before joining Girl Scouts of the USA, Richie worked at Leo Burnett Worldwide and Ogilvy and Mather helping build brands for clients. She continues to serve with Ogilvy as a founding member of its Diversity Advisory Board.
Richie is a graduate of Dartmouth College with a BA in Policy Studies. She lives in New York City.
Richie accolades
MCA Black Achiever's Award
Ebony magazine's Outstanding Women in Marketing and Communications
25 Influential Black Women in Business by the Network Journal.
Around the Web