Hip hop legends the Sugarhill Gang to perform at halftime of game one of the WNBA Finals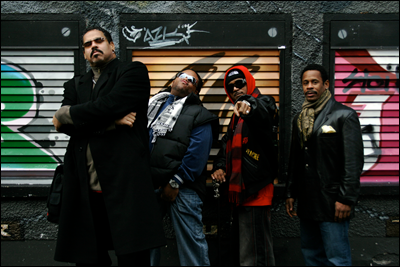 Since 2006, the Minnesota Lynx has used the Sugarhill Gang's "Apache" as the theme for pregame video and the postgame dance following wins. During game one of the WNBA Finals, the legendary hip hop is set to perform at halftime when the Lynx host the Atlanta Dream on Sunday at 8:30 p.m. ET at the Target Center.
The group will perform "Apache" as well as their groundbreaking hit "Rapper's Delight" which became the first hip hop single to become a Top 40 hit in 1979. The Sugarhill Gang members include Wonder Mike, Master Gee, and Henn-Dog.
The Lynx swept the Phoenix Mercury in the Western Conference Finals 2-0 and make their first-ever WNBA Finals appearance when they face off against Atlanta.

"Apache"

The Lynx postgame dance (courtesy @swirlspice)

"Rapper's Delight"