2011 Year in Review: What we listened to…top tunes at Hoopfeed in the past year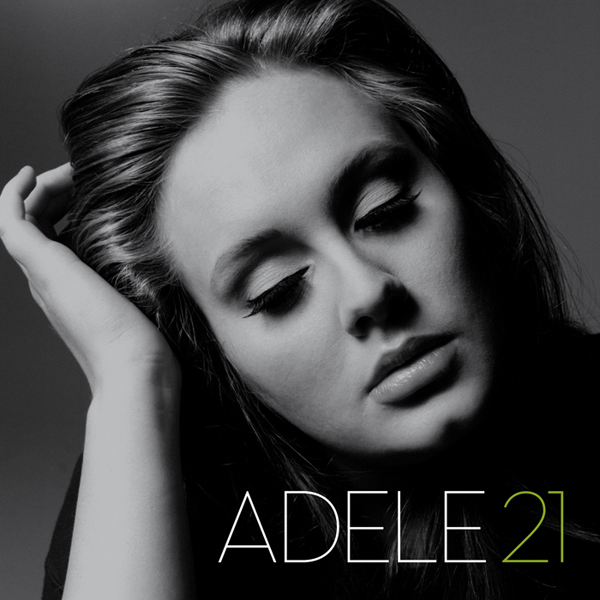 Music plays a huge role in the lives of athletes and this past year women's basketball players tweeted often about their favorite artists from Sade to Lady Gaga to Drake.
British songstress Adele captured the hearts of many and seemed to elicit passionate reactions from young college players, seasoned WNBA pros and many coaches. Her album, 21, broke record chart marks domestically and internationally.
Here at Hoopfeed.com, we love music and share our musical tastes through a variety of mediums: Spotify, Facebook, Twitter, Rdio, Mog, The Hype Machine, iTunes, Rhapsody and do our best to track our listening habits via that old standby in music discovery, last.fm.
While Adele, Sade and Sia dominated our charts, we also listened to a lot of Cesaria Evora, Teena Marie, Maritza, Lizz Wright, Goapele, The Black Keys, Kathleen Battle, The Roots with healthy doses of dancehall reggae, jazz, house music and classical.
Our most listened to artists and tracks of 2011:
Artists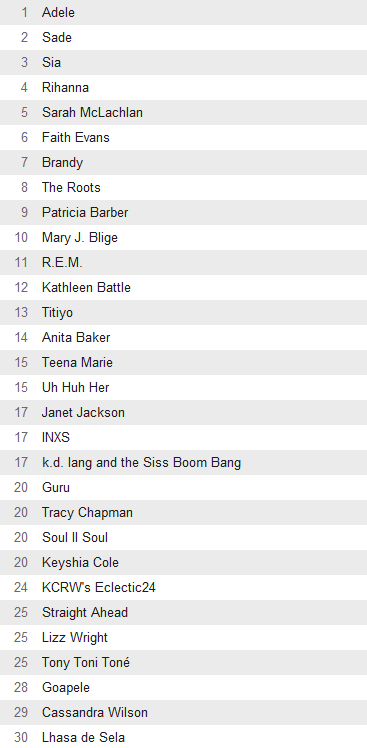 Tracks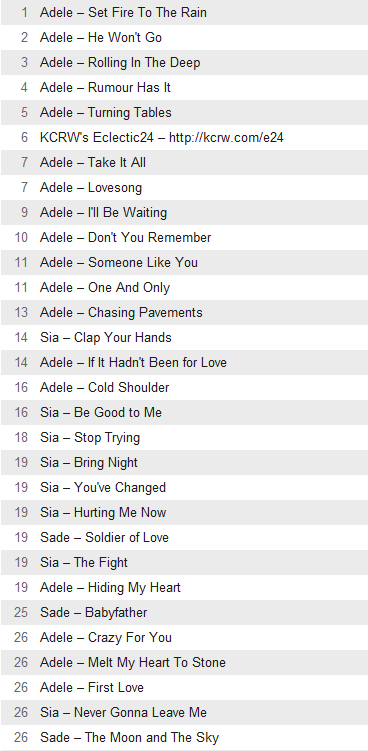 Hoopfeed on last.fm:Â http://www.last.fm/user/Hoopfeed