Kentucky takes down Duke, Fresno State defeats Oklahoma, Green Bay wins mid-major matchup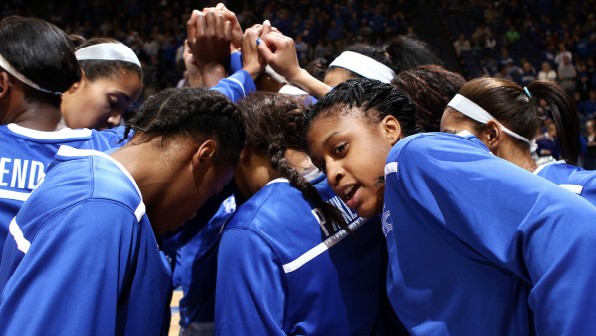 No. 10 Kentucky 72, No. 6 Duke 65
In top 25 action, No. 10 Kentucky (9-0) put away No. 6 Duke (6-2), 72-65, in front of a school-record crowd of 14,508 on Thursday night at Rupp Arena. A'dia Mathies led the Wildcats with 23 points while freshman Azia Bishop had a double-double of 12 points and 11 rebounds. Bria Goss added 19 points.
"This is exactly how coach Mitchell wants her to play," Goss said of Bishop. "This is how she plays. We see it in pickup. We see it in practice. We see it all the time. Now that she put it on the court in this type of game, it's amazing."
Duke committed a season-high 24 turnovers in the loss.
Fresno State 69, No. 24 Oklahoma 66
No. 24 Oklahoma (3-3) fell in a road game to Fresno State (6-3) in the Bulldogs' first win over a ranked opponent since 2008. While the Sooners stayed within striking distance for most of the game, the Bulldogs were too much for the Sooners and led at the half 40-38. Ki-Ki Moore led the Bulldogs in the 69-66 win with 21 points and 10 rebounds.
"Exciting win and a good win for our program," said head coach Adrian Wiggins. "Good effort defensively and they rotated well. We fixed problems well. They did a good job of sharing the ball and taking care of the ball."
No. 1 Baylor 72, Milwaukee 41
It was cruise control for No. 1 Baylor as they coasted to a victory over Milwaukee in Waco. Brittney Griner scored 20 points and pulled down six rebounds. Brooklyn Pope had a double-double with 18 points and 11 rebounds. Point guard Odyssey Sims contributed 17 points, 11 assists and six steals.
No. 21 Green Bay 72, Toledo 65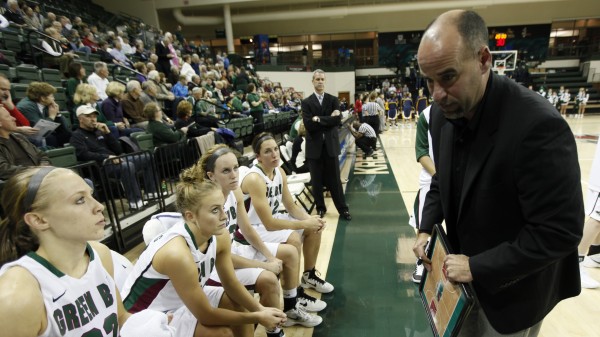 The highly anticipated mid-major matchup between No. 21 Green Bay and Toledo ended in victory for the ranked team. Lydia Bauer led Green Bay with 23 points in the 72-65 victory.
No. 5 Maryland 108, Delaware State 33
Twins Tianna and Tierra Hawkins played against each other in No. 5 Maryland's home game against Delware State. Tianna's team, Maryland, routed Delaware State 108-33.
Other scores
No. 11 Rutgers 68, Fordham 48
Michigan 61, Detroit 51
James Madison 64, Maine 47
Florida Gulf Coast 75, UCF 36
Oklahoma State 80, Missouri State 57
Kansas 73, Wisconsin 44
Nebraska 66, Creighton 55
Colorado 71, Denver 36
San Diego 56, San Diego State 45
Long Beach State 61, Nevada 58 OT
California 65, St. Mary's 55
Full Results || Thursday News Digest