Ros Casares fires head coach Natalia Hejkova, Maya Moore to join the team soon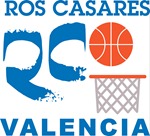 Ros Casares (8-2) fired coach Natalia Hejkova Wednesday night. The Spanish team, a powerhouse in the EuroLeague, dismissed the coach after Ros Casares defeated Lotos Gydnia that evening 84-70. Roberto Iñiguez takes over as the new coach.
The Ros Casares squad includes the Seattle Storm's Lauren Jackson, the Atlanta Dream's Sancho Lyttle, the Chicago Sky's Eshaya Murphy, former Storm player Jana Veselá and former WNBA player Ann Wauters. The reigning WNBA Rookie of Year Maya Moore is set to join the team in January. Wauters led the team in the Lotos Gydnia victory with 21 points. Jackson only played 19 minutes and finished with seven points and one rebound.
Ros Casares led the entire game and built a 19-point lead in the third quarter. But Lotos Gydnia began to close the gap in the fourth quarter and got as close as ten points at 8:56.
"It was a little bit strange game because we started very well with tall people and this worked seven minutes. With the changes this was not the same," said Hejkova after the game. "But I think this is the way that we can play in the future and we need more and more time to play like this."
Hejkova is a European coaching legend. She coached Sparta&K Moscow Region to back-to-back EuroLeague championships (2007, 2008) and led Ros Casares to the 2011 EuroLeague Final Four.