UConn dismantles Texas A&M: More than just the numbers in a box score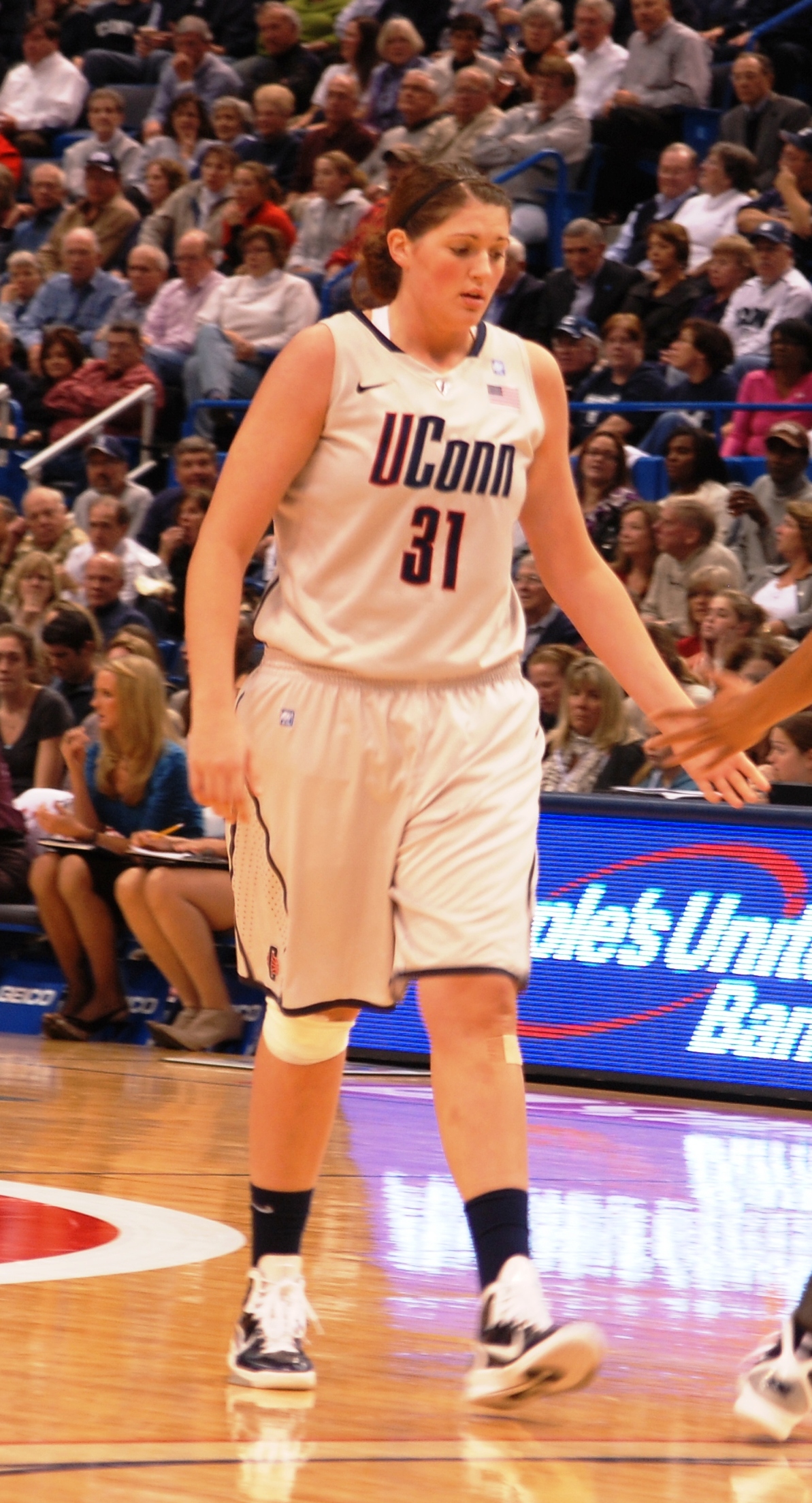 On paper, the women's game in the Jimmy V Classic was a great matchup, with last year's national champion Texas A&M going into Hartford to play Connecticut, the number two team in the country. Two great coaches in Gary Blair and Geno Auriemma, two athletic aggressive teams.
UConn handled the Aggies with surprising ease, defeating them by thirty, 81-51 before a national television audience. The Huskies were led by senior Tiffany Hayes and freshman Kaleena Mosqueda-Lewis with 14 points each, followed by Bria Hartley and Kelly Faris with 13 points each. The difference though, according to A&M coach Blair was the Huskies fifth leading scorer in this game, center Stefanie Dolson, and it was not what necessarily appeared in the box score. The 11 points and nine rebounds were important, but it was much more.
"I really think the difference in this game was Dolson," Blair said post-game, "she is so improved, she is so long."
It was on the defensive end that Dolson really made her presence known. She was a physical presence, totally controlled the paint and dominated the highly anticipated matchup with A&M's center, Kelsey Bone. Bone came into the game as the Aggies' leading scorer and rebounder at 13.4 points and 6.9 rebounds per game, but Dolson held her to eight points and four rebounds, and got her in foul trouble as well, further limiting her impact. In fact it was when a defensively tentative Bone came in during the second half (Blair started Karla Gilbert in her place to begin the period), that Connecticut blew open the game for good, scoring on backdoor cuts, penetration, and fast breaks.
When the Huskies' offense is flowing at peak efficiency, it is a beautiful thing to watch.
"They handle the ball so much better than any team that we've played," Blair said. "They basket cut very well, they'll back door to take our over play away. They are smart enough to not throw it to the wings if we are over playing. Right now we are not good enough to still over play and still get cut with a back door."
UConn had 24 assists on 32 baskets, with Hartley (eight), Hayes (seven), and Faris (six) dealing out most of the damage. The precision offense, along with the aggressive defense, helped overcome a decided rebound advantage by A&M, who outrebounded the Huskies by a 43-32 margin.
While Connecticut played strong defense, this game (as well as the loss to Purdue on Sunday) highlighted how important the loss to graduation of Danielle Adams and Sydney Colson is to the Aggies on offense. They just are not a great offensive team right now. Bone is a work in progress, who is making up for sitting last year as a transfer. Her offensive skills are overshadowed by her need for more conditioning and to get "lower" and play stronger on defense.
Tyra White continues to be a solid all around player, but is more of a complimentary piece than a dominant presence. Sydney Carter making shots is crucial to the team's success, and she is in the midst of a dreadful shooting slump, making only one of 24 shots in the last two games. That is not to say that this team won't be a force to be reckon with by tournament time.
"We'll get better. Don't give up on us. We were not a whole lot better at this time last year and I thought we turned into a pretty good ball club," said Blair.
White agreed the team will learn from this game.
"I think it's a learning experience for us. Playing a great team like UConn there's a lot of stuff we'll see in the film that we can learn from."
On the other side of the court, Connecticut showed they are for real as they prepare for the big matchup at Baylor December 18, but the outcome surprised even the Huskies. Kelly Faris, who played perhaps her best game of the season with 13 points, seven rebounds, six assists, and three steals said the team thought they would win, but not by that margin.
"I don't think that I would have believed by 30. They're still a very good team. I think we came out strong from the very beginning. That's something we try to do every game. We try to come out and be the first one to take that punch, to set the intensity level and keep that the whole game."
Auriemma was pleased with the team's performance, especially the defensive pressure at the start of the game.
"We felt like our defensive pressure could give us a chance to get out in the open floor a little more. Texas A&M is a really good half court defensive team. They're really physical and look to take you out of it. I thought if we extended the floor a little bit it could create more opportunities for us. I felt it set the tone from the beginning."
The Huskies also reduced their turnovers, finishing the game with only 11, and a 2.18 assist to turnover ratio.
"We weren't in a hurry to make a play," said Auriemma. " We weren't anxious to create something out of nothing. We just let it happen for us and the kids did a great job of finding the guy that was open. We had a lot of layups and a lot of open jump shots."
Not to be lost in the details of the game itself, is why the game was played in the first place. On Hoopfeed we have video of coach Auriemma talking about the significance of playing in the Jimmy V Classic, and coach Blair echoed the sentiment.
"The game itself was important," he said. "but not as much as the cause."
In some ways, the highlight of the game occurred right before the start of the second half when on the big screen Jim Valvano's famous speech from the ESPYs was played. The crowd grew far more silent than I've ever seen at a UConn halftime as all eyes looked up at that screen. During that time, both teams took the floor to the silence of the crowd. It was the first time I have ever seen UConn take the floor and not get a rousing ovation. When it was completed, the crowd applauded. A perfect response, to a poignant moment, at a great event.