Dishin & Swishin February 9, 2012 Podcast: Tina Thornton on Play4Kay on ESPN, Alison Vernerey gives back, Stefanie Dolson having fun & Jennifer Azzi builds a program
On this week's podcast, we are split in half on coverage. First, we take a look at one of our favorite, and most important events of each season, the Play4Kay initiative and cancer awareness with ESPN's Tina Thornton and Duke forward Alison Vernerey. Then, we get back on the court with two more segments, as I caught up with UConn sophomore center Stefanie Dolson, and also San Francisco head coach Jennifer Azzi.
[display_podcast]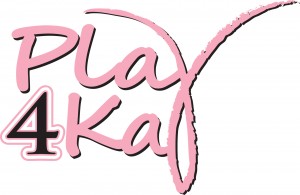 We are heading into the middle of February, and that means its time for one of my favorite events, the Play4Kay games held throughout the country (formerly the Pink Zone), to raise money and awareness via the Kay Yow Cancer Fund. The mission of Play4Kay: a global, unified effort for a nation of coaches to assist in raising breast cancer awareness on the court, across campuses, in communities and beyond.
ESPN embraced the cause and event, and is giving increased coverage to this weekend's games, with featured games on the entire family of networks all weekend and a Big Monday doubleheader. Numerous ranked teams, including Notre Dame, Connecticut, Kentucky, Tennessee, Miami and Maryland are included.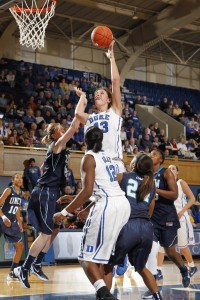 Tina Thornton is ESPN's senior coordinating producer, responsible for coordination and coverage of events such as Play4Kay and the women's NCAA tournament. I spoke to her in a very informative segment kicking off this week's podcast, and we talked about everything from location selection, pairing and selection of announcing teams and production crews, how ESPN integrates their entire television family of networks plus ESPN.com and ESPNW into the events and more. If you have ever wondered how ESPN presents their event and tournament coverage, and also the influence they have on selection processes, this is a great listen for you.
Alison Vernerey is more than just a 6-5 forward for the Duke Blue Devils. This past summer she interned at the Duke Cancer Institute, which proved to be more than just a job. The experience so influenced Vernerey that she has formed the group "Blue Devils vs. Cancer" at Duke, working with the cancer institute. This past weekend the organization had its first fund raising event, a dessert tasting called "A Sweet Night in Durham" and raised over $7,000. We spoke about Duke basketball, her work to raise cancer awareness, and doing all of this while juggling her classwork.
It has been a bit of an odd year for Connecticut center Stefanie Dolson. Coming on the heels of a gold medal as a member of the celebrated USA U19 team, she was a preseason Wooden Watch list selection, and crowned the second best center in America by head coach Geno Auriemma. However, she has been inconsistent, in part due to the lack of inside help she had for the first part of the year. Recently though, the evolution of freshman Kiah Stokes has led to a slightly reduced role, and better output from sophomore Dolson. One of the more fun-loving and entertaining players I have gotten to talk to, she and I caught up a bit on her season after a recent home game.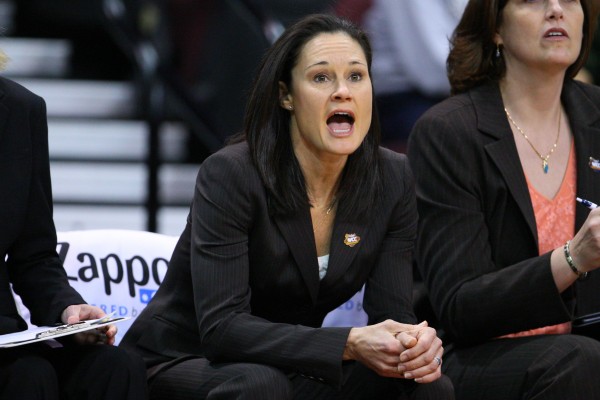 How do you change the culture of a program? We have been looking at this in the last few weeks on Dishin & Swishin, beginning with Dawn Staley and the job she has done at South Carolina. However, Staley has had it relatively easy compared to the job Jennifer Azzi is doing at San Francisco. The Dons have not made the NCAA tournament since 1997, and has had only one winning season since Y2K kicked in. The two years before Azzi was hired, the team went 7-22 and 5-27. So Azzi, one of the greatest point guards in women's basketball history, has her young team looking at winning not just in terms of actual game wins, but other victories; in game performances, off the court excellence, and taking responsibility in building a program. Of course we also discussed the influence of her former coach Tara VanDerveer, the Play4Kay initiative, and, the ABL days with the San Jose Lasers.
I hope you enjoy the podcast, and please, if you can afford to do it, give to the Kay Yow Cancer Fund. They really need everyone's support.