Nike unveils 2012 USA Basketball uniforms, Tamika Catchings featured in women's promo
Nike unveiled USA Basketball's uniforms for 2012 today. Based on the company's Hyper Elite technology, the jerseys of the uniforms are the the lightest ever created by the athletic apparel manufacturer. Product photos of the uniforms feature NBA stars and one WNBA player, the Indiana Fever's Tamika Catchings, a finalist for the 2012 U.S. Women's Olympic Team.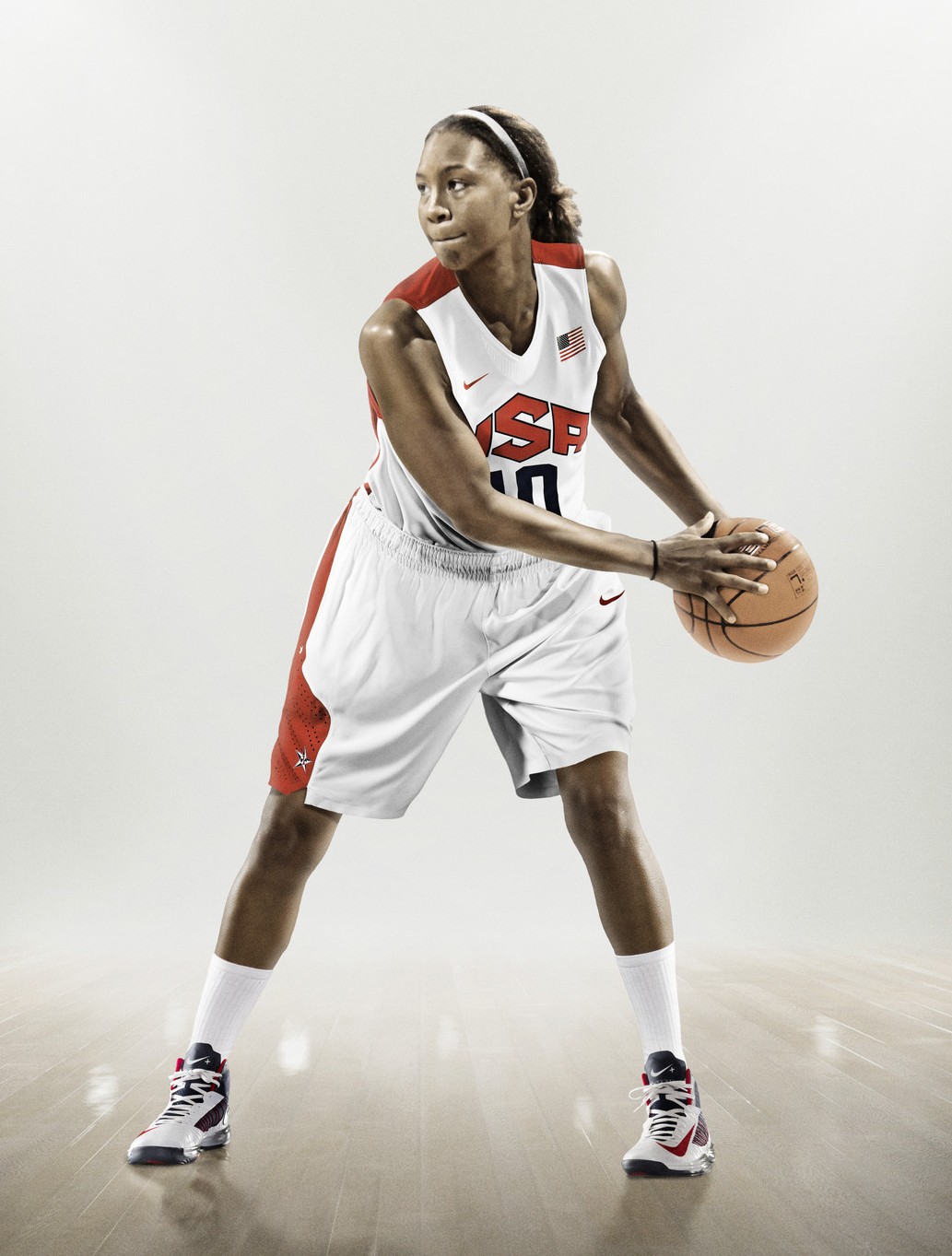 From the company's press release:
[T]he NIKE Hyper Elite Jersey, our lightest jersey ever, features a breathable and durable design with striking Nike Aerographics. Its 3D-structured Dri-FIT fabric helps pull sweat away from the skin and reduce cling while a functional flock screenprint on the inside of the collar provides further sweat management. The sleeveless v-neck silhouette, including hem vents and modified armholes, offers mobility while the slim fit reduces bulkiness and distraction.

The jerseys are advanced to iconic when combined with bold graphics, including contrast color blocking, a signature pride Nike Aerographics on the back and a country-specific battle cry on the inside of the neck, helping to inspire players and fans alike. A federation mark, in addition to the athlete's name and number, add to the seminal look. Meanwhile, the fabric of the men's jersey is made with approximately 96% recycled polyester. The Nike Hyper Elite Basketball Uniform saves an average of 22 recycled plastic bottles per uniform—reflecting the NIKE commitment to considered design.