Baylor goes 40-0 winning the 2012 NCAA DI Championship, beats Notre Dame 80-61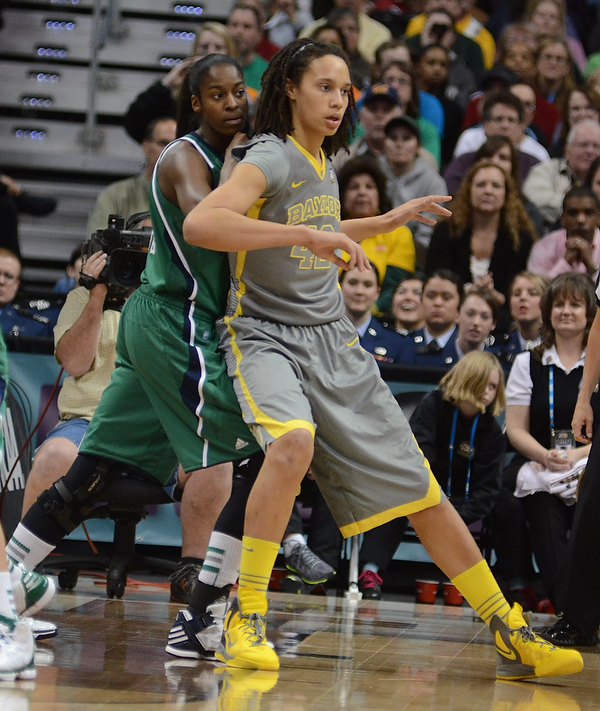 Championship Photo Gallery
DENVER – Led by NCAA Final Four Most Outstanding Player Brittney Griner, Baylor beat Notre Dame 80-61 in front of a sold-out crowd at the Pepsi Center in Denver to win the national championship.
"I was just hugging my teammates," Griner said as she discussed her joy at the end of the game. "I had tears in my eyes. We finally did it. Unfinished business was over. And I was just ready to be with my team and hug them all."
Griner scored in double figures for the 80th straight game. She finished with 26 points, 13 rebounds and five blocks. Guard Odyssey Sims was also in double figures with 19 points plus seven rebounds and four assists. Forward Destiny Williams added 12 points and six rebounds.
For Baylor, the win capped a historic 40-0 season marking the first time that a program earned 40 wins in a campaign. Only seven teams have unbeaten records over the course of a season. The title is the second for the Lady Bears who took the championship in 2005.
While the Irish led at the outset 9-8, the Lady Bears put a damper on Notre Dame's momentum with a 12-2 run. Baylor led for the rest of the game with Griner giving Notre Dame more than the Irish could handle in the paint. Her offensive output came from a variety of shots including smooth turnaround jumpers, layups and hook shots.
Defense was a major factor for Baylor in the victory.
"Our defense led us throughout the whole year," said Williams. "We frustrated our opponents, made every shot that they took?? made it a hard one, and we had to play team ball. I thought we really, as a team, just denied the ball, getting blocks and just rotated correctly. And that helped us out a lot. Our offense…didn't flow the last game, and our defense picked it up and helped us get the win. And I think our defense is one of a kind."
Point guard Skylar Diggins paced Notre Dame with 20 points while fellow guard Kayla McBride scored 11 points.
Baylor's 40 victories extended the program record after last season's 34 wins. The mark surpassed the 39 wins by Tennessee (1998) and UConn (2002, 2009, 2010). No men's team has ever finished 40-0.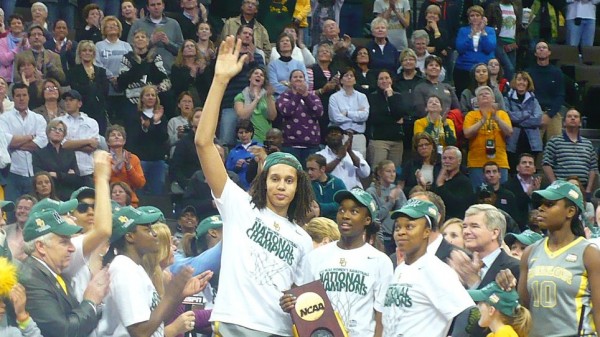 Postgame Notes
Kim Mulkey becomes the fifth coach in the NCAA era to win multiple national titles, joining Tennessee's Pat Summitt (8), UConn's Geno Auriemma, Southern Cal's Linda Sharp (2) and Stanford's Tara VanDerveer (2).
The Lady Bears own the longest active win streak (40) in NCAA Division I women's basketball.
Baylor improved to 3-0 all-time vs. Notre Dame.
The crowd of 19,028 equaled the fourth-largest ever to watch the Lady Bears play, following 28,937 for both the national semi-finals and finals in 2005 at Indianapolis and 25,817 for the 2010 national semifinal game in San Antonio. Both games in Denver drew sell-out crowds of 19,028.
Baylor hasn't allowed an opponent to shoot 50 percent from the field in 215 straight games, dating back to March 25, 2006, against Maryland.
Baylor improved to 36-0 when leading at halftime this season.
Baylor reached the 80-point mark for the third time in six 2012 NCAA Tournament games.