Dishin & Swishin 5/17/12 podcast: A roundtable preview of the 2012 WNBA season
[display_podcast]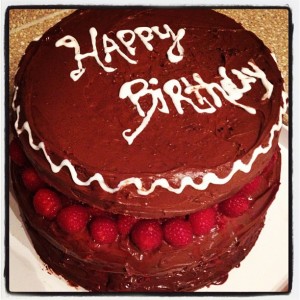 They start playing for keeps tomorrow evening. At 7 p.m. PT/10 p.m. ET the ball will get tossed in the air at KeyArena in Seattle, and the Los Angeles Sparks and Seattle Storm will tip off the 2012 WNBA season. The game will air on NBA TV nationally and KONG, KDOC locally.
Did the season sneak up on you? Do you need to prepare for discussion of the season in a hurry? Are you nervous about your team's chances to succeed and need an expert opinion?
If any of those apply to you or you are simply a WNBA junkie that cannot get enough information on your team, the league and the season, the Dishin & Swishin WNBA preview roundtable is definitely for you. We assembled the usual array of quality participants to dissect and discuss all facets of the WNBA. This group is so talented they can talk about the league and even bake an amazing looking birthday cake at the same time. In fact, each of the last two seasons one panelist has correctly picked the WNBA champion for that season.
The panel participants are:
Mechelle Voepel, ESPN women's basketball journalist supreme.
Mel Greenberg, the Guru himself, the man that covers it all.
Angela Taylor, former WNBA executive, the "game changer", as her podcast "Game Changers Live" will show you.
Jayda Evans, Seattle Times writer and the member of last year's preview that correctly predicted the Minnesota Lynx championship run.
Richard Cohen, WNBA blogger from across the Atlantic, social media maven; a fresh voice with a fan's passion.
David Siegel hosts the podcast each week and is your moderator for the roundtable.
Who will win it all? Who had the best offseason? Which players should you be watching? How about the rookie class? What will the impact of the Olympic break be on teams and players? The panel discusses all of these questions and more.
So kick back, grab the beverage of your choice to go with your cake, and get ready to be enlightened and entertained by this week's panel. Enjoy!