Brazil kicks Iziane Castro Marques off the squad for violating team rule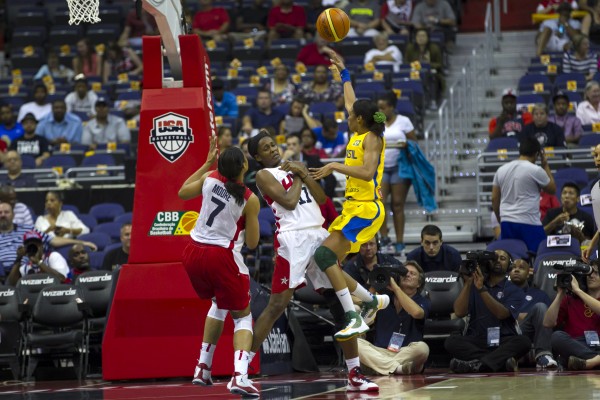 The Brazilian national team removed Iziane Castro Marques from the squad for a violation of team rules according to the website of the country's basketball federation. Castro Marques, who was a member of the WNBA Atlanta Dream for the past couple of seasons, most recently played in an exhibition game for Brazil against the United States in Washington. D.C. on Monday. She scored 21 points in the 99-67 defeat.
According to Brazilian news outlets, the reason for the dismissal stemmed from Castro Marques inviting her boyfriend back to her hotel room for a few nights. The federation informed the team of the decision on Friday. Castro Marques apologized to team officials and asked them to reinstate her according to Lancenet.com.br.
Because she is not injured, Brazil will have to play in the Olympics with only 11 players. They are in Lille, France this weekend in an exhibition tournament with Australia, China and France. They lost their first exhibition game to France on Friday, 67-57. They will face the French again in their first game of the Olympics on July 28.