Dishin & Swishin 7/19/12 Podcast: AP's Doug Feinberg breaks down women's basketball at the 2012 London Olympics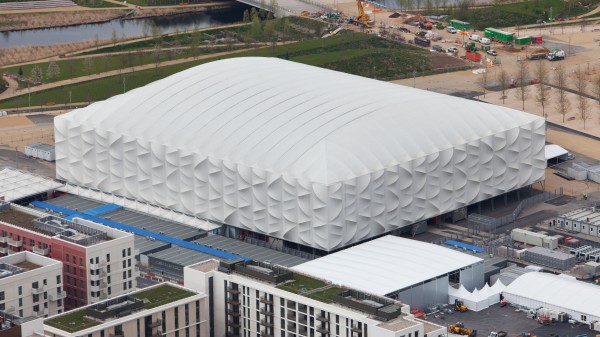 [display_podcast]
Doug Feinberg has been the Associated Press's lead writer for women's basketball coverage for several years. He has been to Final Fours and WNBA Finals, and seemingly every other high-profile event, including the 2008 Beijing Olympics.
However, Feinberg admits in this week's podcast that covering the 2012 London Olympics is a dream job of his and he could not be more excited for the event. From Washington D.C. to Manchester, England and on to the final destination of London, he will be covering all of the women's action.
By listening to this podcast you will get a glimpse of USA Basketball's team and whether or not legal action involving head coach Geno Auriemma will impact the U.S. women's senior national team.
There is so much more this week though! Feinberg has seen the nationalism of the games first hand, including the good, the bad, and the ugly. As Feinberg says in the podcast, "once they put on that uniform representing their country, anything can happen."
While this is not meant to be an all encompassing preview or analysis, by listening you will come away with who the top contenders are in both Group A and B, and many of the players that are worth focusing on and watching perform.1
There are WNBA and current and former NCAA players scattered throughout the rosters. Feinberg discusses the Australian contingent featuring three-time WNBA MVP Lauren Jackson to the host country featuring Connecticut Sun draft choice Jo Leedham. Who will fill the shoes of injured Maria Stepanova for Russia and who is on the Czech Republic team other than former Storm forward Jana Vesela?
So as you start to go through a little bit of WNBA withdrawal, our podcast is guaranteed to reduce the symptoms, and help increase your enjoyment of the Olympic Games!
Enjoy!
1Olympic teams are divided into two groups:
Group A: Czech Republic, Angola, USA, Croatia, Turkey, China
Group B: Russia, France, Australia, Great Britain, Brazil, Canada
(order of teams determined by way of draw)
The preliminary round of Olympic basketball competition begins Saturday, July 28 and ends August 12. Games will be held at the Olympic Basketball Arena and the North Greenwich Arena.