From 1976 to 2012: A brief look at women's basketball at the Olympics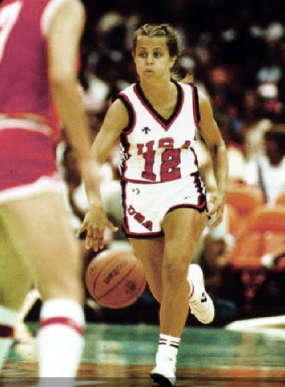 Smith College physical education director Senda Berenson taught basketball to students in the winter of 1892. The college held its first women's college basketball championship game on March 22, 1893 and 84 years later females competed in the sport in the Olympics. Basketball for men in the competition began in 1936.
In the short history of women's basketball in the Olympics only three teams have won the gold medal. The Soviet Union took the first top medal in 1976 and again in 1980. The United States won in 1984, 1988, 1996, 2000, 2004 and 2008. The Unified Team, a mix of twelve former Soviet republics, won the gold in 1992.
Australia won the silver in the last three competitions and the bronze in 1996. Other teams that earned medals in the Olympics include Bulgaria, Yugoslavia, Korea, China, Brazil and post-Soviet Russia.
The U.S., along with 65 other nations, boycotted the 1980 Moscow Olympics. The Soviet Union and Hungary boycotted the 1984 Los Angeles Olympics.
Previous medalists
Year
Host
Gold medal game
Bronze medal game
Gold
Score
Silver
Bronze
Score
4th place
1976
Montreal
Soviet Union
No playoffs
USA
Bulgaria
No playoffs
Poland
1980
Moscow
Soviet Union
104–73
Bulgaria
Yugoslavia
68–65
Hungary
1984
Los Angeles
USA
85–55
Korea
China
63–57
Canada
1988
Seoul
USA
77–70
Yugoslavia
Soviet Union
68–53
Australia
1992
Barcelona
Unified Team
76–66
China
USA
88–74
Cuba
1996
Atlanta
USA
111–87
Brazil
Australia
66–56
Ukraine
2000
Sydney
USA
76–54
Australia
Brazil
84–73
Korea
2004
Athens
USA
74–63
Australia
Russia
71–62
Brazil
2008
Beijing
USA
92–65
Australia
Russia
94–81
China
2012
London
*In 1976 the competition consisted of a single round-robin group where final standings were determined by the group's rankings.