Lisa Leslie featured on eBay Celebrity supporting the Girl Scouts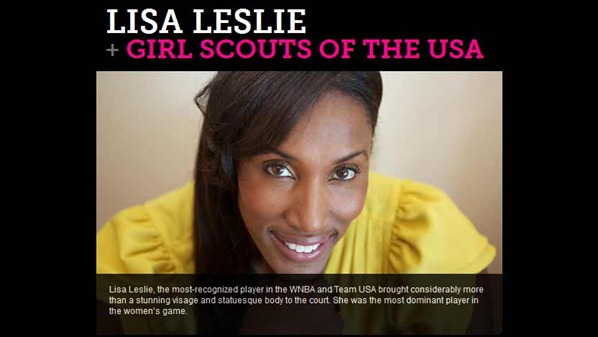 eBay Celebrity partners with famous personalities and non-profit organizations to raise funds for charitable causes. Among the latest campaigns featured on the online marketplace's celebrity website is a fundraiser for the Girl Scouts of the USA. Basketball legend and four-time Olympic gold medalist Lisa Leslie is one of the celebrities featured in the Girl Scouts' campaign.
Along with other notables, Leslie has a page on the site that features donation links, information about the cause she supports, her Twitter feed, a list of eBay products that she likes and a selection of eBay memorabilia that features the retired basketball player such as collectible WNBA cards. Leslie also designed a limited edition Girl Scouts patch that will also be auctioned off on the site from July 5 to July 15.