USA throttles Croatia, 109-55, in exhibition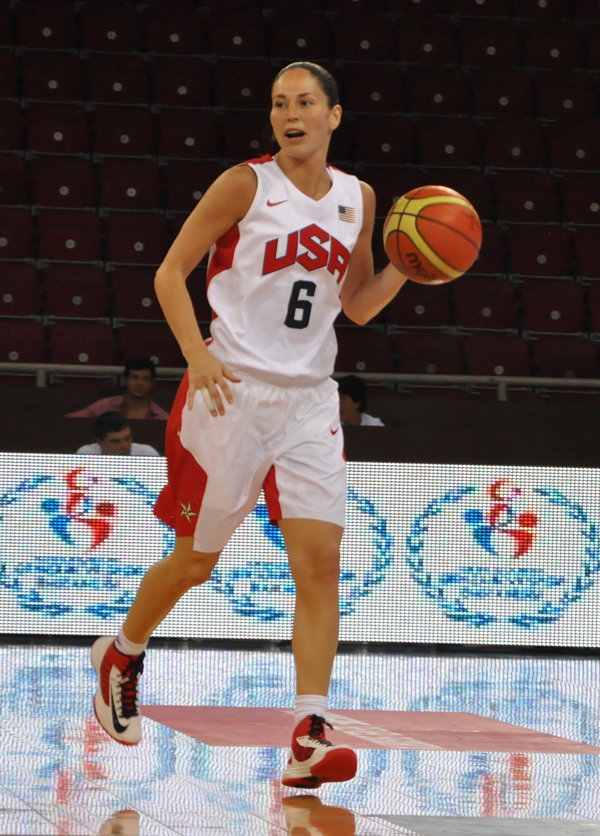 Additional Quotes | Photo Gallery
With Sue Bird back in the lineup, the USA beat Croatia 109-55 in an exhibition game in Istanbul, Turkey on Saturday. Led by Sylvia Fowles, who scored 15 points and pulled down five rebounds, the USA started the game hitting 9 of their first 10 shots.
All of the USA Basketball players scored in the game. Others in double figures included Candace Parker with 14 points plus 6 rebounds, Seimone Augustus who tallied 12 points plus 6 rebounds and Tina Charles who contributed 11 points and 4 rebounds.
Bird, who rejoined the team after missing time due to the sudden death of her stepfather, had 8 points, 4 rebounds and 5 assists. She entered the game after four minutes when the U.S. was up 20-10.
"In a way, this is kind of my normal routine, being with a team, being around these guys," Bird said. "It feels real good to get back to that. It was obviously also really good to be home with my family and my mom last week."
Team USA shot a blistering 70.8 percent (17-24 FGs) in the first quarter. At the half, they dominated 62-23.
"It was lot of fun tonight," said Candace Parker. "It was good team win. I think everybody has fun when everybody touches the ball. We had movement, we were pressing. Defensively, we did a lot better on our screen-and-roll coverage and our rotation, talking and getting out in passing lanes."
Tomorrow the U.S. faces Turkey. They will practice twice before leaving Istanbul.
Croatia and Team USA face each other on July 28 at 4:45 p.m. (11:45 a.m. EDT) in London at the Olympic Park Basketball Arena.
"It's a little odd, for us and for them I'm sure, to know we are playing them a week from today, so we wanted to make sure we found out a little bit about them and more importantly, kind of start getting into some kind of flow ourselves," said USA head coach Geno Auriemma. "Having Sue back really helps an awful lot. It's fun to watch us when our defense is generating all of our offense for us like it did that first 10 minutes. You score as many points as we did that first quarter, that's a great sign for us because we have 12 scorers on our team. So, as long as the ball is moving, as long as everybody is on the same page and our defense is the catalyst, we're obviously capable of being a really, really good team just like we were tonight."