A Special Dishin & Swishin Podcast: The All American Red Heads as they head into the Naismith Hall of Fame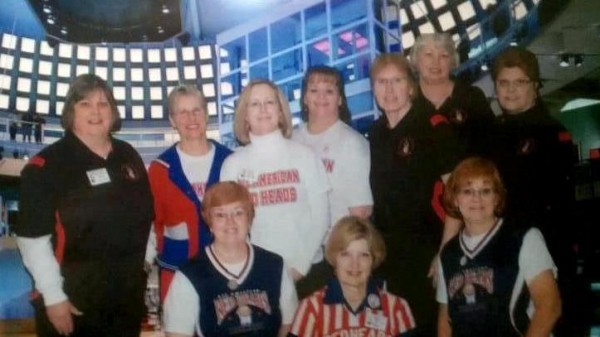 [display_podcast]
It was two years ago that John Molina, a women's basketball historian, informed me of a project of love he was working on. For years, Molina had been collecting and assembling information and artifacts regarding the All American Red Heads, a barnstorming group of women's basketball players that began in 1936 and continued on through various members until 1986.
The story was fascinating, and Molina's passion impressive. The Red Heads are the quintessential grass-roots story of women's basketball. Tremendously talented women with virtually no options to play, they sacrificed, persevered and toured the country playing any and all comers. They played men's teams, with men's rules.
Their success put them on places like the "Ed Sullivan Show" on television and finally, they will appear this weekend in the place they truly deserve, the Naismith Basketball Hall of Fame in Springfield, Massachusetts, where they will forever be recognized for their achievements and contributions.
In July 2010, a contingent of All American Red Heads alumnae gathered in Portland, Oregon for a special game against alumni of the Portland Trail Blazers. Molina arranged for me to be able to conduct a conference call with not just one or two but around a dozen members of the Red Heads for a truly special Dishin & Swishin interview.
So as we salute the 40th anniversary of Title IX, remember the Red Heads predate that legislation by over thirty years!
In honor of the All American Red Heads' induction into the Naismith Hall of Fame, it is our pleasure to present you with this very special podcast, with the newest Hall of Famers.
Enjoy!