Penn State, Nebraska dominate Big 10 Preseason polls and awards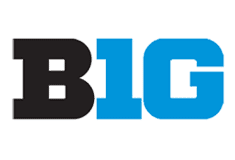 Both the coaches and the writers chose Penn State in their respective polls as the preseason favorite to win the Big 10 conference for the 2012-13 season. Both also chose Nebraska, in their second season in the conference, to finish second. They were split on third however, as the coaches chose Purdue and the writers chose Ohio State.
Penn State's Alex Bentley and Ohio State's Tayler Hill split the voting to earn coaches' Co-Player of the Year honors. Hill was the solo choice on the writer's ballots.
The preseason All-Conference teams show where Penn State and Nebraska could be dominant teams this year.
On the media ballots, Hill is the only player not from either Penn State or Nebraska to be selected. She is joined by Penn State's Bentley and Maggie Lucas, and Nebraska's Jordan Hooper and Lindsey Moore.
Interestingly, the coaches' preseason All-Conference team, which has seven players compared to the media's five, omitted Moore from their team. Moore was a 2012 second team All-Conference selection and is included on the preseason Wade Watch List.
The coaches' team consisted of Hill, Bentley, Lucas and Hooper, plus Iowa center Morgan Johnson, Minnesota guard Rachel Banham and Purdue guard Courtney Moses.