Dishin & Swishin 11/21/12 Podcast: A Special Thanksgiving chat with Kara Lawson
[display_podcast]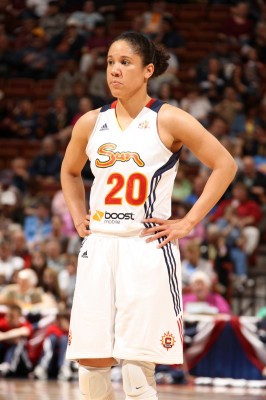 A few years back, I started a Dishin & Swishin tradition. You see, every week for the remainder of the year I get to talk basketball with the greatest players, coaches, administrators and journalists in the women's game, but on Thanksgiving, I like to pick out one or more of these incredible athletes, and not focus on basketball very much at all.
In prior years those guests have included Tamika Catchings, Swin Cash, Chardé Houston and Temeka Johnson. This year it is my honor to add another illustrious contributor to the list of Thanksgiving podcast participants, the Connecticut Sun's Kara Lawson.
Before I begin, let me say that my chat with Kara took place prior to the Sun choosing to terminate head coach Mike Thibault and his assistants, so there will be no discussion of this topic in the interview.
Lawson has become synonymous in basketball circles with class. A two-time winner of the Kim Perrot Award for Sportsmanship, on and off the court she embodies what we hope athletes will be.
On the court, she has never been better than she was in 2012, putting up numbers that were at or near career bests while leading the Sun to the best record in the Eastern conference of the WNBA. Her intensity and drive has led her to being in the best shape of her career, and her leadership is by example; there are few out there that work as hard on every play of every game.
Off the court, Lawson truly shines. Dating back to her childhood, Lawson explains that giving back to the community was an essential part of her upbringing. Tennessee was the perfect place for that to continue, as Pat Summitt has always demanded the best of her student-athletes, something Lawson took to heart.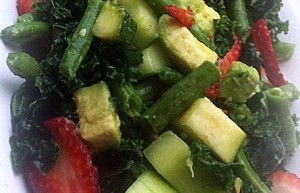 At Tennessee she was not only an Academic All-American, she won the Torchbearer Award, the highest undergraduate honor at Tennessee, and the first candidate for the award that received a letter of recommendation from Summitt. Lawson was also the recipient of the NCAA's Top VIII Award, which recognizes the top eight student-athletes across all divisions and all sports for their contributions athletically, academically and in their communities. Overall, Lawson participated in over 100 community service projects at Tennessee.
As a professional, first with the Sacramento Monarchs and now with the Connecticut Sun, Lawson has embraced her role model status, and in particular has focused on health and fitness initiatives. She is a member of the First Lady Michelle Obama's Let's Move Campaign, is active with Race for the Cure and also volunteers for the American Cancer Society.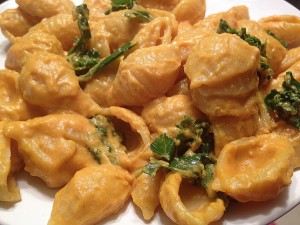 In particular though, Lawson has become closely associated now with the Alzheimer's Association and her work with the Pat Summitt Foundation, and also healthy eating, and her willingness to share and promote the vegan lifestyle she and husband Damien Barling have embraced.Both Lawson and Barling started their Summitt Foundation contribution drives by
running in New York City marathon events in 2011
in honor of her mentor; Barling ran the marathon and Lawson the 5k race. She continued during the 2012 WNBA season with her pledge of $50 for every three-point shot she made during the season, an amount the Connecticut Sun Foundation agreed to match.
Lawson broke the franchise record for three-point field goals in a season, hitting 74, to raise a total of $3,700 from each the Sun and herself, a total of $7,400. Barling intended on running the New York City marathon again this year in honor of Summitt, but with the cancellation due to Hurricane Sandy, will instead run in Washington D.C. later this year.During the last year, Lawson and Barling also decided to "take the plunge" as she said, and begin following a completely vegan diet. They had gone vegetarian the year before, and felt great, so they decided to take it to the next step. As is their style, Lawson and Barling did not do it half way, they not only embraced the lifestyle they created a website called LawsOnWellness.com that includes recipes, tips, information, and discussions on how Lawson was able to maintain being a vegan while on the road and during the difficulties of a WNBA season.
While you are sitting down with turkey, stuffing, and cranberry stuff, Barling, who is the primary chef for the couple, informed me they will be having "a 'turkey' loaf made out of spices, veggies, nuts, and seeds. They will also have 'cheesy' shells, kale salad and a pumpkin pie.
"The cheesy shells are awesome," said Barling. "One of our favorites [recipe], same with the kale salad [recipe]. The nut loaf and the pumpkin pie will be new for me. The pie is made with cashews. I'm looking forward to seeing how that comes out."
Having had discussions on the topic with both of them, it is fascinating to listen to their explanations and thoughts, while they make no effort to push their preferences on you. As Lawson has said, the primary goal is to educate and stimulate discussion.
Which brings us back to why Kara Lawson was the perfect person for this year's Thanksgiving podcast. She not only gives of her own time, effort and money, she encourages you to be active by stimulating your own thoughts, and by getting you to ask your own questions. She gives without prejudice, and encourages without preaching.
As I said at the beginning, the epitome of class.
Enjoy the podcast, and to everyone a very happy Thanksgiving.