No. 12 Texas faces No. 17 UCLA in televised doubleheader showcase at Houston's Reliant Stadium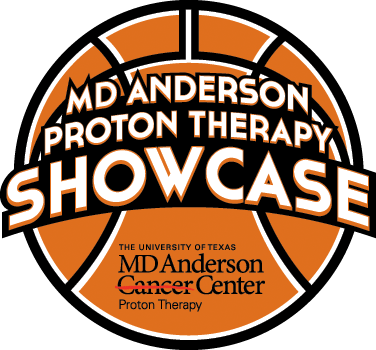 MD Anderson Proton Therapy Showcase
Saturday, Dec. 8, 2012, 2:32 p.m. ET
Reliant Stadium (19,000), Houston, Texas
TV: Longhorn Network. Fran Harris (pxp), Debbie Antonelli (analyst) and Kaylee Hartung (reporter)
Radio: KVET-AM 1300 "The Zone" || UCLABruins.com
Series: UCLA leads, 5-4. Last meeting: UCLA 63-60 (Nov. 28, 2004; Los Angeles)
Undefeated No. 12 Texas faces the challenge of No. 17 UCLA (4-1), a team that knocked off then-ranked No. 11 Oklahoma last month. UCLA's only loss was at the hands of No. 5 Notre Dame on Nov. 23. Texas will be the third ranked team the Bruins have faced so far this season.
Texas is on a hot streak, beginning the season 5-0 for the first time since 2008-09. The Longhorns have their highest AP ranking since reaching No. 12 in February 2010.
It is the first season at helm of Texas for head coach Karen Aston. However, she is no stranger to the Longhorns. She was an assistant at Texas from 1998 to 2000 and an associate head coach from 2000-2006. She also spent one year at Baylor (2006-07). Before arriving in Austin she coached North Texas for a year after spending four seasons at Charlotte. Her combined head coaching record is 106-63 (.627) after six seasons at the helm of the Charlotte, North Texas and Texas programs.
"We are excited about this game as Houston is clearly a hot bed for recruiting in men's and women's basketball," said Aston. "There is enormous talent in the city and it's great for us to have the opportunity to showcase the University of Texas brand of basketball."
Standouts
UCLA is led by senior Markel Walker's 18.4 points per game along with 7.8 rebounds per contest. Other Bruins averaging double-digit scoring outings include Tennessee transfer Alyssia Brewer (11.0 points per game), Nirra Fields (10.3 points per game) and Thea Lemberger (10.0 points per game). Brewer leads the team in the rebounding column with 8.8 rebounds per game.
Texas sophomore forward Nneka Enemkpali has five consecutive double-doubles to tie Tiffany Jackson's school record set in 2006. Jackson plays for the WNBA Tulsa Shock. Enemkpali could become the first player in Texas history to string together six straight double-doubles if she accomplishes the feat Saturday. She averages 21.4 points per game along with 14 rebounds per game. Other Texas scoring leaders include Chassidy Fussell 17.6 points per game, Cokie Reed 11.2 points per game, Chelsea Bass 11.0 points per game and Imani McGee-Stanford 10.0 points per game. McGee-Stafford also pulls down 7.6 rebounds per game.
Texas Family Connections
Junior guard Ashley Roberts and freshman guard Empress Davenport are first cousins and played together on the Duncanville High School girls' basketball team for two seasons. Duncanville is a Texas girl's basketball powerhouse near Dallas.
Texas-California Legend Connections
Freshman center McGee-Stafford's older brother, JaVale McGee (24), is a center for the NBA's Denver Nuggets. Her mother, Pamela McGee, and aunt Paula McGee, played basketball at USC. The McGee twins had their jersey's retired at USC last season. McGee-Stafford's cousin Annette Smith-Knight was a member of Texas' 1986 NCAA Championship team. McGee-Stafford's aunt Trisha Stafford-Odom played basketball at Cal and is currently an assistant coach at UNC.
The Road to Rankings
UCLA's victory over the Sooners on Nov. 14 launched them into the national rankings in the AP and USA Today Coaches polls coming in at No. 19 in the AP Top 25 and at No. 22 in the coach rankings.
The game will be just the 10th meeting between the Bruins and Longhorns with UCLA leading the series 5-4. UCLA won the last meeting, a 63-60 win in Los Angeles on Nov. 28, 2004.  The two teams have not met on a neutral court since Dec. 20, 1979 in a 74-51 Texas win in Corvallis, Ore.
Series Quick Facts
Most UT points – 96 (Mar. 2, 1979)
Most UCLA points – 84 (Nov. 23, 1999)
Fewest UT points – 60 (Nov. 28, 2004)
Fewest UCLA points – 51 (Dec. 20, 1979)
Largest UT margin – 31 (89-58; Nov. 25, 2003)
Largest UCLA margin – 13 (78-65; Dec. 30, 1980)