Washington Mystics name former Connecticut Sun coach Mike Thibault head coach and GM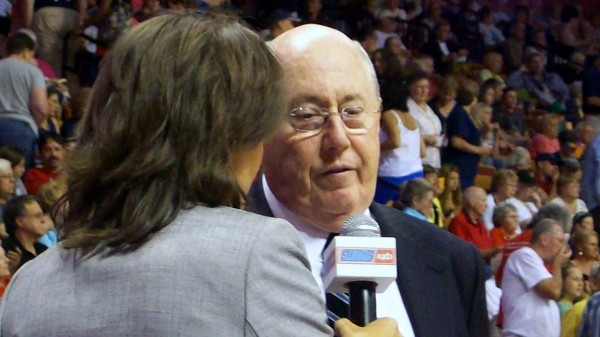 As expected the Washington Mystics named former Connecticut Sun coach Mike Thibault its new general manager and head coach.
The Mystics fired Trudi Lacey in late September after a dismal two-year tenure with an 11-57 record. Thibault had a very successful summer with the Sun but the team fired him on November 20.
"Mike Thibault has an exemplary track record in building and coaching successful teams," said Mystics team president and managing partner Sheila C. Johnson. "We are excited about him coming on board, and based on his experience and sustainable tenure in the WNBA, we are confident that he will establish a new era in Mystics basketball."
Addressing the team's performance and dismal attendance in a live streamed press conference Thibault commented "there is no excuse to not put out great effort defensively. We want people to be excited to come watch this team play."
"With the resources and fan base here, there is no reason this can't be a premiere franchise in the WNBA."
As the Sun's head coach, he led the team to eight playoff appearances and two WNBA Finals. He is also a two-time WNBA Coach of the Year (2006, 2008) and has recorded more wins (206) than any active coach in the WNBA, currently ranking second on the all-time wins list.
Prior to his time with the Sun he was an assistant in the NBA with the Milwaukee Bucks.