Dishin &Swishin Philly Style 02-27-13: Dawn Staley
[display_podcast]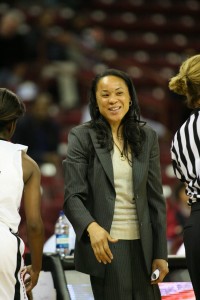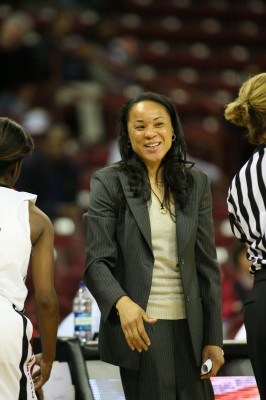 Philly style: it is more than just one thing. It is a way of playing, a way of coaching, an attitude and way of conducting oneself.
No one may convey "Philly Style" better than Dawn Staley.
The local product has succeeded in every venue: player, coach, and humanitarian. She has done it all with class and style and now she is poised to add the ultimate honor for a basketball player, induction into the Naismith Hall of Fame.
With the Guru, Mel Greenberg as co-host, David Siegel has brought his Dishin & Swishin some Philly Style, and Staley is the guest of the podcast this time around.
In a fast-paced thirty minutes, Staley discusses her Philly roots, playing hard and idolizing fellow Hall of Fame finalist Maurice "Mo" Cheeks of the 76ers, moving through to the ABL and WNBA, into the Olympics, and on to coaching, first with Temple and now South Carolina.
From cheesesteaks to the possible induction and thoughts on future Olympic coach potential, Staley covers it all.
Enjoy!