One-on-one with Florida State coach Sue Semrau: FSU's confidence is back, team is no stranger to opponent streaks and hostile environments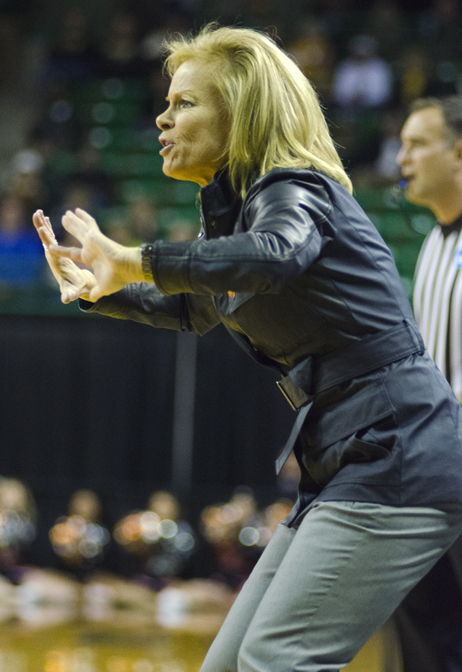 Florida State (23-9) faces the top team in the nation, Baylor (33-1), Tuesday night in Waco. The eighth-seeded Seminoles are back in the NCAA tournament after missing last year. Previously, Sue Semrau's program reached the tournament seven years in a row. Overall it is FSU's 12th all-time appearance and eighth selection in the past nine years. Led by Leonor Rodriguez and Morgan Toles, they defeated a feisty Princeton squad Sunday night, 60-44. Semrau took a few minutes out of her team's prep for Baylor to talk with Hoopfeed.
On the confidence of her team after winning their first round game and getting back into the tournament after missing last year?
I think it's re-establishing a winning culture. We get to seven straight NCAA and then miss. That was a shock to our program. Certainly, somebody had to take control of that, they've [the team] lived it every day and these five seniors did. For us to turn it and be able to beat some of the top teams this year and get back into the tournament and win another first round game, that is huge for our program going forward.
On the determining factors in beating Princeton in the first round.
I think for us, our length and athleticism, I think bothered them on the defensive end of the floor and we had to use that. We talked about it a lot. You can be long and athletic but if you stand back and don't use it, it doesn't matter. So I thought our kids did a great job of really getting up and pressuring and making passes difficult. It's so important that you not only take away their best player, but you take away the players that make their best player the best player. I think our kids did a great job of that.
On whether or not it is an advantage or disadvantage that her team has never faced Baylor.
It goes down to making them understand the strengths of all of the different players on Baylor's basketball team. Three years ago we went up to Connecticut when Maya Moore was a senior and she was going for the all-time win record.1 We've been in those big stages before and I think that helps us and our program. I think it helps us going into this game tomorrow.
On how Spanish citizen and senior guard Leonor Rodriguez helps build team chemistry.
She is a culture builder. For her, she draws kids together and I think that sometimes kids from other countries can draw you together because maybe they don't understand your culture and there's more communication, there' more talk. And there's so much more of a family atmosphere this year, with Spain, it's so much about family. Leo, being the player she is and the person she is, has brought us together.
1Maya Moore scored a career-high 41 points in that game on Dec. 21, 2010 and UConn earned the longest win streak in college basketball history with 89 consecutive victories at that point before Stanford ended the historic run at 90 games just a few days later before the end of the year on Dec. 30.