USA Today High School Sports unveils 2013 All-USA Girls Basketball Team
Source: USA Today Sports Media Group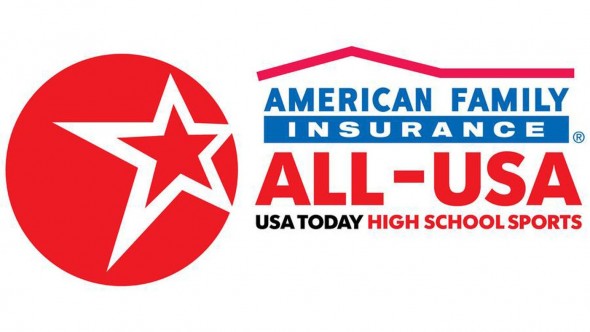 USA Today High School Sports unveiled the 2013 All-USA girls basketball team, highlighting the best high school players from across the country during the 2012-2013 season.
Diamond DeShields, a North Carolina commit and 6-2 senior guard/forward from Norcross (Ga.), has been selected as the national Player of the Year. As the all-time leading scorer at Norcross, DeShields averaged 26 points, 7 rebounds, 4.5 steals and 3.8 assists per game this season, leading her team to three state titles, including this year's.  DeShields was also instrumental in the team's finish at No. 20 in the USAToday Super 25 rankings.
Cathy Self-Morgan, who guided Texas' Duncanville to a 70-game winning streak, back-to-back state titles and the number one spot in the USA Today Super 25 rankings, is the national Coach of the Year.  Self-Morgan, who was a star player at the University of Texas during its first three seasons of women's varsity basketball, has coached the sport for 35 years.
2013 USA Today All-USA Girls Basketball Team

All-USA First Team
| | | | | | | | | |
| --- | --- | --- | --- | --- | --- | --- | --- | --- |
| Player | | School | | Position | | Ht | Year | College |
| Diamond DeShields | | Norcross, Ga. | | G-F | | 6-2 | Senior | N. Carolina |
| Rebecca Greenwell | | Owensboro (Ky.) Catholic | | G | | 6-1 | Senior | Duke |
| Linnae Harper | | Whitney Young, Chicago | | G | | 5-6 | Senior | Kentucky |
| Taya Reimer | | Hamilton Southeastern, Fishers, Ind. | | F | | 6-2 | Senior | Notre Dame |
| Mercedes Russell | | Springfield, Ore. | | C | | 6-6 | Senior | Tennessee |
All-USA Second Team
| | | | | | | | | |
| --- | --- | --- | --- | --- | --- | --- | --- | --- |
| Player | | School | | Position | | Ht | Year | College |
| Makayla Epps | | Marion County (Lebanon, Ky.) | | G | | 5-11 | Senior | Kentucky |
| Kailee Johnson | | Central Catholic (Portland, Ore.) | | F | | 6-3 | Senior | Stanford |
| Stephanie Mavunga | | Brownsburg, Ind. | | F | | 6-4 | Senior | N. Carolina |
| Kelsey Plum | | La Jolla (Calif.) Country Day | | G | | 5-9 | Senior | Washington |
| Tyler Scaife | | Hall  (Little Rock) | | G | | 5-8 | Senior | Rutgers |
All-USA Third Team
| | | | | | | | | |
| --- | --- | --- | --- | --- | --- | --- | --- | --- |
| Player | | School | | Position | | Ht | Year | College |
| Lindsay Allen | | St. John's College (Washington, D.C.). | | G | | 5-8 | Senior | Notre Dame |
| Oderah Chidom | | Bishop O'Dowd (Oakland, Calif.) | | F | | 6-3 | Senior | Duke |
| Nia Coffey | | Hopkins (Minnetonka,Minn.) | | G | | 6-1 | Senior | Northwestern |
| Alaina Coates | | Dutch Fork (Irmo,S.C.). | | C | | 6-4 | Senior | S. Carolina |
| Kaela Davis | | Buford, Ga. | | G | | 6-2 | Senior | Georgia Tech |