Dishin & Swishin 7/11/13 Podcast: Looking at the WNBA season to date with the returning roundtable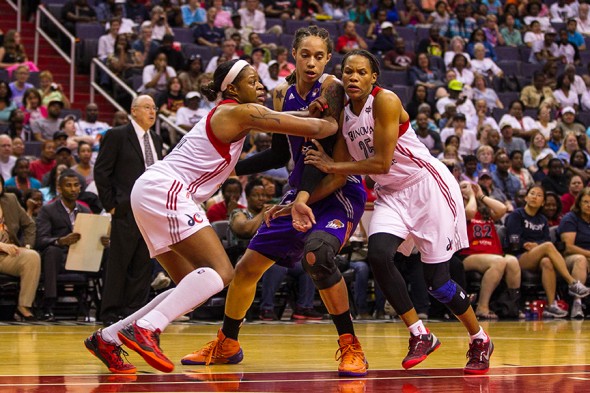 [display_podcast]
It has been a hot, crazy summer in the WNBA, and it is only July 11!
Blow out games, blown out knees, standout performances, startling behavior, returns and departures, where does one begin to discuss what has been happening?
With the return of the Dishin & Swishin roundtable of course, where else?
In today's podcast pre-season roundtable guests Cindy Brunson, Debbie Antonelli and Christy Winters-Scott return to discuss some of the surprises, successes and failures in the 2013 WNBA season, and that includes some of their own predictions from the pre-season.
Who is the Most Valuable Player at this point of the season?
Who are the biggest surprises in both a positive and negative way?
Has the ESPN "three to see" of Griner, Delle Donne, and Diggins succeeded, or are they being dominated by the Antonelli "three to see? I am an MVP" group of Parker, Charles, Taurasi and Catchings?
The WNBA coaches: Who has been a success and who has been a disappointment, and what role have they played in the league's injury plague?
What is up with the Western conference's trio of Minnesota, Los Angeles and Phoenix, and the way they are dominating competition, including dominating each other when they meet?
That is only a snippet of what was discussed; a little bit of this and a Latta that (hint, hint).
As we head toward the all-star break there is so much going on! Enjoy the podcast!