Dishin & Swishin 7/25/13 Podcast: Looking at the WNBA All-Star game with ESPN's Holly Rowe and the WNBAlien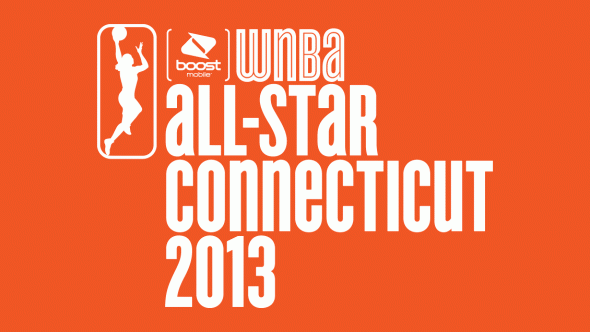 [display_podcast]
This Saturday at Mohegan Sun Arena the WNBA will present the 2013 All-Star game.
While most All-Star games for sports are a combination of disinterest and lack of enthusiasm, for the WNBA, the All-Star game is a significant event. With few games available on free television on a regular basis, this is a rare opportunity to showcase their product to all of the country.
Saturday's game will be on ABC at 3:30 pm ET, and one of ESPN and ABC's most well-versed commentators, Holly Rowe, will be on the scene, providing her usual outstanding sideline interviews and analysis. Rowe has been always been a fan of women's basketball and the WNBA, and was an analyst on Utah Starzz coverage prior to the team's moving to San Antonio.
Rowe joins Dishin & Swishin for the first time, to discuss what makes the WNBA so special to her, the upcoming game, her favorite players over the years and her current favorites. In addition, she discusses her multi-faceted career, covering college football media days on one day, and the WNBA the next. What are the most difficult interviews and who are some of Rowe's most memorable interviews? All this and more are discussed in the first part of today's podcast.
In the second part of our podcast, Dishin & Swishin and Hoopfeed give a "tip of the hat" to another grass-roots provider of WNBA analysis and coverage. Richard Cohen covers the WNBA from his native England, staying awake usually until two o'clock in the morning or later to watch games and provide daily insight on his website WNBAlien.com (yes, that kind of alien, not the cuddly ET type).
Cohen and host David Siegel discuss the All-Star game rosters, including questions like:
Did everyone selected deserve it? If so why, and if not why not?
Who should have made the team instead?
Were there any significant omissions?
How has the incredible amount of injuries this season impacted the game and the roster selections?
Nine first time selections! What does that say about the youth of the league?
Overall, this week's podcast is a fun look at a fun event for all fans of women's basketball, the 2013 WNBA All-Star game, with two guests that are extremely knowledgeable and passionate about the game.
Enjoy the podcast and please watch the WNBA All-Star game Saturday afternoon!