Rutgers eliminates SMU, 68-49, in American Athletic Conference quarterfinal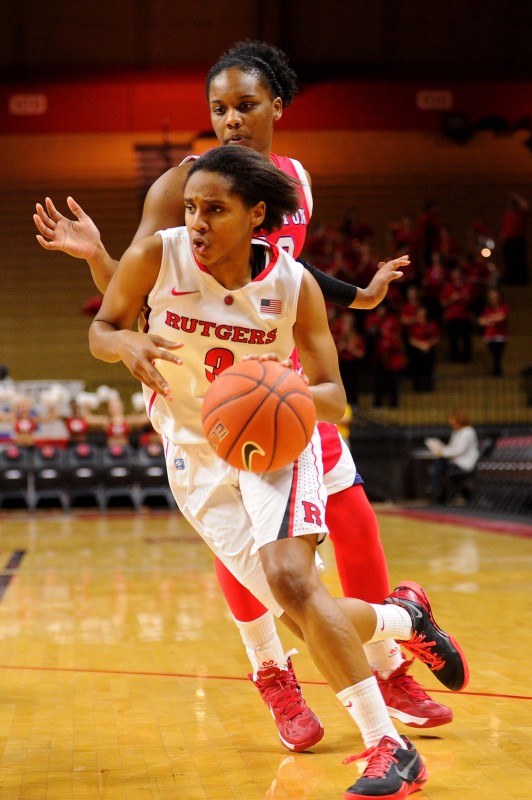 UNCASVILLE, Conn. – In the first quarterfinal of the inaugural American Athletic Conference women's basketball tournament, fourth-seeded Rutgers had first half troubles, trailing 30-24 at the break, before dispatching fifth-seeded SMU, 68-49.
In their only season in the conference before departing for the Big Ten next year, coach C. Vivian Stringer's team made sure they extended their stay by at least one more day by playing the stifling defense they have been known for in the second half. They held the Mustangs to 19 second half points.
Sophomore wing Kahleah Copper led the Scarlet Knights with 22 points plus eight rebounds. She was followed by freshman Tyler Scaife, who won 2014 Freshman of the Year honors, with 18.
For SMU, senior Keena Mays, the league's leading scorer, finished with a game high 23 points, including five three-pointers.
The Scarlet Knights, a young team with no seniors, will face the winner of the Connecticut-Cincinnati game tomorrow at 1 p.m. ET.