Alex Bentley shines for Connecticut Sun, key in helping team overcome Fever 88-71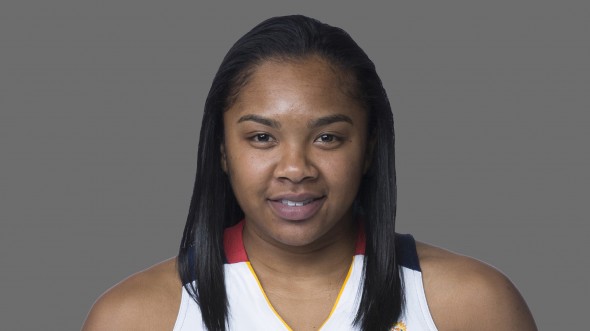 UNCASVILLE, Conn — This time the Connecticut Sun did not wilt in the fourth quarter. After surrendering the lead in the fourth quarter Thursday night to Washington, the Sun outscored Indiana 21-13 in the fourth to defeat the Fever 88-71 in a foul and turnover filled game Saturday at Mohegun Sun Arena.
Five Sun players scored in double figures, led by Alex Bentley's career-high 21 on 9-for-13 shooting (3-for-3 from the three-point line). Katie Douglas scored 15, Chiney Ogwumike contributed 12, and both Allison Hightower and Alyssa Thomas added 11, as the Sun scored their highest point total of the season.
"Bentley really set the tone early for the Sun," according to Fever coach Lin Dunn. "I thought she really hurt us. I thought we didn't do a good job defending her all night."
Bentley in true point guard fashion gave the credit to her teammates for her scoring burst. "I'm a point guard first and a shooter second," she said. "I'm out there looking for my teammates and they did a great job tonight. I give it all to my teammates. They set great screens. They set me up in transition, so I give it all to my teammates."
It was a game marked by frequent whistles, be it one of the 53 fouls called, or the 37 turnovers. Playing without Tamika Catchings and on the back end of a back-to-back, Indiana had 30 fouls and 25 turnovers, while making 26 baskets (see Lin Dunn's audio for her thoughts on how her team handled it).
The much-anticipated matchup between outstanding rookies Ogwumike and Natasha Howard (14 points) never materialized because of the foul difficulties each faced, especially the two first quarter fouls on Ogwumike. Sun coach Anne Donovan was pleased with how her team responded with Ogwumike on the bench.
"The last game, we talked about the first half and how we started the game, kind of lackluster the last time we were here against Washington," she explained. "So we kind of talked through that. We weren't going to have that happen again. Then you lose Chiney. So it was really interesting to see how we responded."
Officials: Tiara Cruse, Sue Blauch, Tom Mauer
Attendance: 5,105