Dishin & Swishin 06/05/14 Podcast: Skylar Diggins proves she is among the WNBA's top guards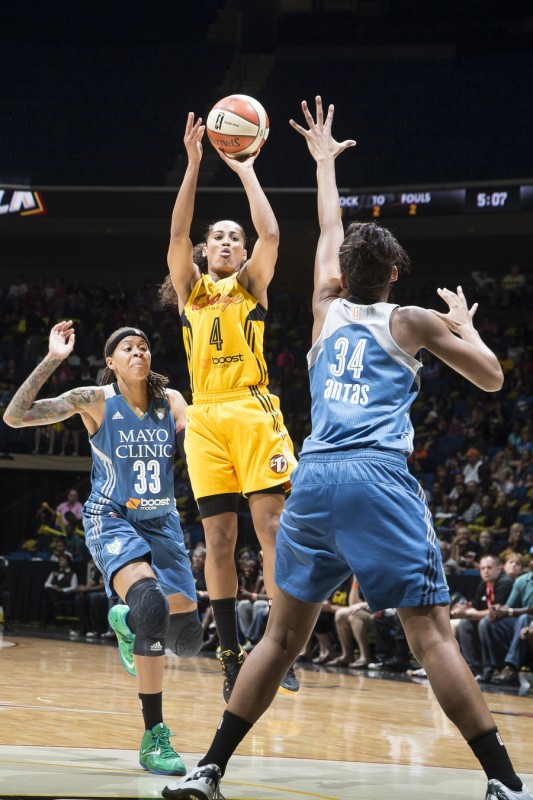 [display_podcast] 
We've got a short but fun and informative podcast for you today, as sometimes practice and travel gets in the way of podcast time!
Point guard may be the toughest position in the WNBA for a rookie to play. Not only are you expected to be the "coach on the court" but also to get the ball to the right people in the right place. Except you are usually working with a coach you have no experience with, you have never played with most of your teammates before plus the competition is stronger and more experienced.
When you come in with the expectations of "franchise savior" as Skylar Diggins did last season, it is virtually impossible to meet them. She was one of ESPN's "three to see" all college season (along with Brittney Griner and Elena Delle Donne). She came from one of the most successful programs in college basketball to a franchise that has struggled to get out of the lottery since moving to Tulsa. Battling through injuries as well, Diggins finished the season averaging 8.5 points and 3.8 assists per game.
Diggins has never been just about basketball though. Her Twitter account, contract with Jay-Z's agency, Nike deal, and modeling interests have placed her in the public eye more than just about any other WNBA player. When she struggled on the court, the whispers about whether she wanted to become a great basketball player grew louder.
Only five games into her second season in Tulsa, Diggins is already silencing the critics. Playing under new head coach Fred Williams, who took the Atlanta Dream to the WNBA finals last season, she is displaying a confidence that seemed lacking last season. Diggins is eighth in the league in scoring at 16.8 points per game, and fourth in the league in assists at 5.8 per game. She leads the Shock in minutes played, and along with All-star Glory Johnson and this year's number one pick, Odyssey Sims, is the future of a franchise in need of success.
While excitement and interest continue to grow for this team, victories need to start coming for the fans to sustain that interest, and in the difficult Western Conference, those wins are hard to come by. The Shock are 0-5, the worst record in the league, but four of those losses came by a combined ten points. Only a loss to Phoenix was by a large margin. The Shock are almost there, and experience and confidence will get them a few of those close games.
Enjoy the podcast!
*Click here to subscribe to the podcast with your feed reader or podcast app