New York Liberty waive Leilani Mitchell, "a procedural move" as guard is training with Australian national team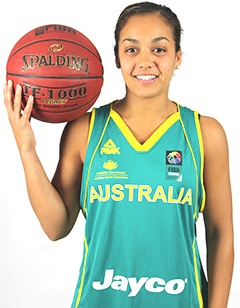 New York Liberty Head Coach and General Manager Bill Laimbeer announced today that the team has waived guard Leilani Mitchell. Prior to the 2014 campaign, Mitchell notified the Liberty that she would forgo the season and spend the summer in Australia. She earned a spot with the Australian National Team training squad as they prepare for the 2014 FIBA World Championship for Women in Turkey in October.
"This is a procedural move that allows both Leilani and the New York Liberty maximum flexibility moving forward," said Laimbeer.
Mitchell, a six-year veteran of the WNBA, spent her entire career in New York. Named the WNBA's Most Improved Player in 2010, she averaged 9.3 points and 3.8 assists per game that season. Mitchell led the team in three-point field goal percentage in three of the previous four seasons, including shooting 37.6 percent (32-of-85) from behind the arc in 2013. She averaged 5.4 points, 2.0 rebounds and 2.8 assists in 204 career games.
The Liberty return to Madison Square Garden following a three-game road trip to host the Connecticut Sun on Friday, August 8 at 7 p.m.
Born to an Australian mother and American father, Mitchell played in Australia for the first time during the 2013-14 WNBL season as a member of the Dandenong Rangers. She signed with the Sydney Uni Flames in June for the 2014-15 season.