Another exciting, unpredictable season on tap for the Pac-12: Cindy Brunson provides an in-depth 2014-15 preview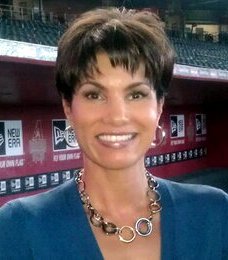 The past few years have been a time of change in the Pac-12 when it comes to women's basketball. In 2013, Stanford's streak of five straight Final Four appearances ended while California earned a spot in the semifinals of the national championship.
Last season, USC toppled Stanford in the semifinals of the Pac-12 tournament. It was the first time since the tournament's inception in 2002 that the Cardinal did not play in the championship game. USC went on to defeat Oregon State in the title game.
While Stanford did play well enough in the NCAA tournament to make it to the 2014 Final Four, they fell to eventual champion Connecticut in the national semifinals.
This season, with new blood in the coaching ranks (Oregon) and several highly-ranked freshman classes (No. 1 UCLA, No. 10 Stanford, No. 14 Cal, No. 15 USC) 2014-15 looks to be an exciting season with teams facing tough non-conference opponents before battling each other during the conference season. All programs begin league play on January 3, 2015.
Pac-12 analyst and former ESPN SportsCenter anchor Cindy Brunson provides an in-depth preview of the season. She answers some of the most compelling questions about the season.
Can Cal realistically return to the heights they reached two years ago now that Reshanda Gray and Brittany Boyd are seasoned seniors?
Sure Cal can realistically return to its Final Four heights from a couple years ago in a wide open Pac-12 conference. Brittany Boyd reminds me of Odyssey Sims in the will and tenacity department. Her court vision is superb. When Boyd has the luxury of feeding Reshanda Gray, look out.  I had a front row seat for Gray's career-high 43-point effort vs. WSU last season. Gray is tough, and scarily is still learning just how dominant she can be.
The key for Coach Lindsay Gottlieb will be how sophomore forward Courtney Range continues to develop on the wing.  If Range lives up to her name, showcasing her versatility inside and from three at 6-3 and flirts with double-doubles consistently to take a share the scoring load with Boyd and Gray, it could be a very good season for the Golden Bears.
How is Stanford going to fare without an Ogwumike on the court?
How Stanford will fare without Chiney Owgumike? Talk about the 64 thousand dollar question. Not only are the Cardinal somehow trying to fill the void of last season's 26 points and 12 rebound average Chiney's departure leaves, Stanford loses its all-time scoring and rebounding leader along the way.
What the Cardinal will miss most is Chiney's will to win and do all of the little things that it takes to get to three Final Fours in the last four years. Ogwumike, a two-time Pac-12 Player of the Year and a three-time Defensive Pac-12 Player of the Year, will be missed dearly inside.
Reigning Pac-12 Coach of the year Tara VanDerveer has her work cut out for her no doubt, but there is a reason she has more than 900 wins career.  VanDerveer will have to get the most out of senior Amber Orrange (the only returning Stanford player to average double figures last season) and lean on sophomore guard Lili Thompson big time.
Thompson lists one of her goals as becoming president of the United States one day.  If she can become the POTUS of this Cardinal program and lead by example on how to win the right way and fill up the stat sheets, the Cardinal will be a really fun team to keep an eye on.
Do you think the members of UCLA's heralded freshman class will live up to their potential?
When it comes to UCLA's heralded freshman class, I can't wait to see what head coach Cori Close cooks up. Despite a rash of injuries, nine of the Bruins conference games last season were decided by six points or less thanks in large part to returning junior guard Nirra Fields.  She averaged 17 points plus six rebounds last season and simply "out-athletes" a lot of the players she faces. Fields will be bolstered by youth around her that will be tested big time.
Before the Pac-12 season tips off, UCLA will face Texas, Nebraska and two-time defending national champion Connecticut and runner up in three of the last Final Fours, Notre Dame. Those last two games on Dec. 21 and Dec. 28 are already circled on my calendar!
As for these freshman newbies: Jordin Canada, Recee' Caldwell and Lajahna Drummer, all played in the 2014 McDonald's All-American game. Now it will be up to coach Close to manage minutes, and egos while hoping the injury bug doesn't bite. If half of the six freshman on the UCLA roster can develop quickly, then these Bruins will compete for the Pac-12 title.
There is only one title missing from the litany of national championships won by UCLA athletics, and that is for women's basketball. A stat that will likely change in the next four years if Coach Close has anything to say about it.
Can USC continue their momentum from last year and repeat as tournament champs?
Sure. Anything is possible in this wide open conference and I for one, am quick to not count coach Cynthia Cooper-Dyke out of anything. Not a repeat title run or a game of tiddlywinks.  But it could be tough to do. Cooper-Dyke is a fierce competitor and has transfused her will to win into every player in her program, all during just her first year at the helm.
My dream at the Pac-12 Network is to have Cooper-Dyke mic'd up for every game, so fans at home can feel/hear her energy…but, I digress.
Last year's leading scorer, guard Ariya Crook was dismissed from the team last month for a violation of team and university policy. Cooper-Dyke says losing Crook's nearly 16 points per game average is a blow, but coach has already moved on and will rely on versatile senior forward Alexyz Vaioletama. She averaged nearly nine points and eight rebounds per last season and is a consummate leader on the floor.
Vaioletama will be helped out greatly by Brianna Barrett. Think of Vinnie Johnson aka "The Microwave" (man, I'm getting old). Anyway, Barrett started coming off of the bench last season, but because so many good things happened with her on the floor (hence Microwave comparison) she played her way into the starting line-up for the last 12 games of the season.
Plus, if the tallest Trojan on the roster, 6-4 sophomore Drew Edelman can provide some paint presence, defend and rebound, Cooper-Dyke's crew may be more than just a one-hit wonder.
What do you expect early on in the Kelly Graves era for Oregon?
The seventh head coach in Ducks history starts much like he did at Gonzaga, with high energy and even higher expectations. After leading the Zags to seven trips to the NCAA tournament in his 14 seasons in Spokane, Graves hits Eugene already a winner because Jillian Alleyne is already there. Fresh off leading the nation and Pac-12 conference with her silly good 16.2 rebounds per game average and 29 double-doubles.
Alleyne is not alone. The Robin to her Batman, guard Chrishae Rowe was the top scoring freshman in the nation last season, averaging 21.9 points per game. Let's not forget Katelyn Loper and her nearly 14 points per game average.  She is back too as the Ducks return three of their four leading scorers from last season, you know, the team that led the nation in scoring averaging 93.2 points per contest.
What will be different this season is that Graves will make sure the Ducks shore up their defense. After making it to the WNIT last season, I'm sure he will do everything possible to ensure his Ducks make a 13th trip to the NCAA tournament.
Will Tia Presley and Lia Galdeira keep Washington State on an upward trajectory?
Yes, because head coach June Daugherty is at the controls of this Wazzu flight. On the heels of making the programs first postseason appearance since 1991 and first trip to the WNIT, Tia and Lia have had a taste of success and are hungry for more. Both Presley and Galdeira were named to the All-Pac-12 team last season, marking the first time Cougars had earned that honor since 1999. Both come into the season healthy and that is critical because they pack the majority of the WSU scoring punch.
As for who will help the dynamic duo, there is senior center Shalie Dheensaw. If she can consistently play to her potential, instead of just in flashes, she could post double-doubles game in and game out. Also, junior forward Mariah Cooks starts this season in the best shape she's been in since hitting Pullman. She's a crazy competitive grinder and is willing to do the dirty work to help Presley and Galdeira shine.
There are seven freshmen on the WSU roster, and enough international flair to rack up frequent flier miles for days on end. In particular, freshman Pinelopi Pavlopoulou from Greece and Louise Brown from Australia are on my radar. Pinelopi has a ton of Greek national team experience. She kind of looks like Sue Bird with a slick pony tail, but more importantly, commands the floor like Bird does. Her high basketball IQ means she should pick up what Daugherty's staff wants from its point guard really quickly.
Brown is a 6-2 forward with all kinds of range. She also brings a ton of international experience from down under in Melbourne.  Smooth is the adjective that kept popping into my head, watching the gal the team calls "Lou" drain jumpers in practice. I'm very curious to see if that accuracy translates at game time.
How much of an impact will the loss of Arielle Roberson to injury have on Colorado this season and who can step up for the Buffs?
Easy. A ton. I'm bummed, because Pac-12 WBB fans won't be able to see her play and she is such a joy to watch. So, in addition to graduating Brittany Wilson and her nearly 11 points per game and losing Roberson and her 12 points per game scoring punch, expect head coach Linda Lappe to lean on senior guard Jasmine Sborov. Injury limited to Sborov to just 14 games last season but she's a versatile player with some size that creates match-up nightmares.
In addition, senior forward Jen Reese is back with her versatile game, which includes the ability to bang inside with a soft touch on long-range jumpers and senior guard Lexy Kresl is a three-point machine.  When you look at the roster, balance jumps off the page: tons of leadership and experience for coach Lappe to rely on this season.
Be sure to keep an eye on the Buffs' freshman from Germany, Alina Hartmann. She can play the three or the four at 6-0 and, if she can quickly adjust to the American style of hoops and Lappe's system, Hartmann just may help ease the painful loss of Roberson this season.
Has the success of Oregon State under Scott Rueck been a surprise?
No, not for those of us in Pac-12 country. The fifth head coach in OSU history has been on a mission since he returned to Corvallis in 2010. To this point, he's checked several boxes.
Get the Beavers to the NCAA tournament for the first time in 18 years, check.
Win a first round NCAA tourney game for just the second time in school history, check.
Lead OSU to a double digit win streak, (11 in a row last season), check.
Up the offensive output, scoring 13 points more per game last season than the season before, check.
Add offense, while staunchly committed to defense limiting Pac-12 opponents to a field goal percentage below 35 percent, tops in conference play, check.
Win an OSU record 13 games in conference play, check.
You get my point.
Rueck is now seeing his hard work pay dividends. He is one of the biggest reasons why the Beavers finished last season in the top 25 for the first time since the mid 90s. Now, don't get it twisted. Having 6-6 Ruth Hamblin and her conference best four blocks per game and leading scorer from last season Sydney Weise and her 112 three-pointers were nice tools to have in the rebuilding shed and both will be back to wreak more havoc. In fact, Rueck returns all five of his top scorers from last season.
So now we all get to see how the Beavers play with a bullseye on the back of their uniforms as early favorites to win the Pac-12 title and make major noise in the NCAA tournament.
Can Arizona realistically climb out of the Pac-12 cellar this season?
Sure, but that trek will be anything but easy. Here's the deal. Head coach Niya Butts has notched the program's first top 25 recruiting class and returns some really nice pieces like two of last years top five scorers in Candice Warthen who led the team in scoring with 11 points per game and 6-1 LaBrittney Jones, who started every game as a then freshman and led the team in rebounding at nearly six rips per game.
In addition, Butts welcomes back a sight for sore eyes in 6-1 forward Alli Gloyd who missed all of last season with a torn ACL. The former Arizona Junior College Player of the Year adds some much-needed size, scoring and rebounding punch. The rub for Wildcats fans is this program is trying to get right in a conference that is really balanced. There are seven newcomers to the program this season, including five freshmen.
Only time will tell, if any of those folks can rise up and equal the proven scoring punch and/or size of Cal, Oregon, Oregon State, Washington and Washington State. While the jury is still out in Tucson, one can't help but dig the direction this program is going in.
Is Arizona State a sleeper contender to possibly win the regular season or tournament title?
Well if you ask head coach Charli Turner Thorne, the answer is yes with a capital Y. Last season, ASU was picked to finished tenth in the conference and quickly pooh-poohed the naysayers by coming thru with a 23-win season and its ninth NCAA tournament bid since the 2000-01 season.
An early measuring stick for the Sun Devils will come in late November in the Gulf Coast Showcase Tournament. If ASU and two-time defending national champion Connecticut play to form, the two teams should meet in that tournament's title game.
Get the popcorn ready.  Gone is last season's leading scorer and top three-point shooter, Deja Mann. Ready to fill the void is Sophomore Kelsey Moos.  She may be from a little town in Washington, but there is nothing small about her game. Last season she shot nearly 50 percent from the floor. When it comes to Charli's Angels though, don't get attached to a single player or even two. Turner Thorne keeps the scorers table busy, subbing her way to wins with her balanced bench.
Who are the top underrated players in the Pac-12?
Well, how much time do you have? Since we haven't talked about Utah or Washington I'll go with Taryn Wicijowski for the Utes. She's not underrated by any stretch, she has just been out with an ACL. But now that she is back, Utah has a legit baller to replace the scoring punch that left campus in Michelle Plouffe's gym bag. In fact, Taryn is one of five players to start more than 200 games in a career for the Utes who are back and ready to go. Just another reason why every win in Pac-12 conference play will be hard to come by.
As for Washington, there is nothing underrated about last seasons Pac-12 freshman of the year Kelsey Plum. But the key to watch with the Huskies, Plum and senior Jazmine Davis, is how that dynamic scoring tandem makes everybody around them better. Second-year coach Mike Neighbors doesn't have to sweat depth this year with 14 players on his roster. There were times last season, with his team ravaged by injuries, he was actually designing and practicing sets of plays for four players on the floor because the Dawgs got that scarily thin.
What will be the most exciting non-conference matchups for Pac-12 teams?
As for the most exciting non-conference match-ups, I've mentioned a few already with UCLA taking on both Connecticut and Notre Dame and ASU's possible date with UConn as well.
Colorado is playing in the preseason WNIT.
Arizona visits Texas Tech on Nov. 21.
Washington State is playing in the San Juan Shootout right after Thanksgiving and will face Maryland and Michigan.
Just before Thanksgiving, Utah will take on Nebraska.
Also in mid November, it will be USC at South Carolina and Washington at Oklahoma.
Oregon will host North Carolina on Nov. 23.
In mid and late December, Oregon State will visit North Carolina and Tennessee.
Stanford will host both Connecticut and Texas on Nov. 17 and 20.
Last but not least, Cal will host Louisville Dec. 21.
Bottom line: Pac-12 coaches recognize to be the best, you have to test yourself against the best and this crazily balanced conference is doing just that!
I'm so excited for the 2014-15 season to get underway, I can't stand it. I hope you'll join us for all of the excitement on the Pac-12 Network this season!  Here's wishing all of the teams, good luck and good health!